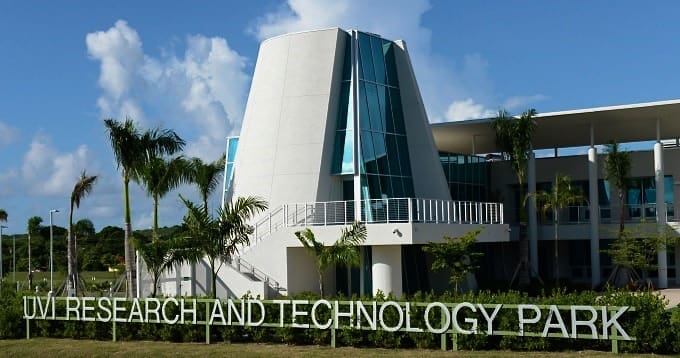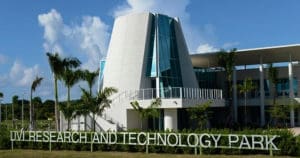 On July 19, Commissioner of Labor Gary Molloy and his Senior Leadership Team appeared before the Committee on Finance, chaired by Sen. Kurt Vialet, to discuss budgetary needs for the fiscal year 2023. During the testimony, Assistant Commissioner and Legal Counsel Nesha Christian-Hendrickson clarified concerns brought up regarding the V.I. Department of Labor's (DOL's) Memorandum of Agreement (MOA) with the Virgin Islands Research and Technology Park (RT Park).
On May 11, DOL and the RTPark entered a three-year MOA that will assist in the attraction and retention of Virgin Islanders abroad through collaboration and the use of the RTPark's Virgin Islands Stem Talent Archive Plus (VISTA+) Portal. This agreement allows the RTPark to recruit Virgin Islanders living abroad and to encourage them to return to the Virgin Islands and to fill positions in science, technology, engineering, mathematics and all other fields as identified in Virgin Islands Electronic Workforce System (VIeWS).
DOL's VIeWS will remain the primary platform for job seekers living in the territory, and the VISTA+ portal will be a welcomed enhancement to the already existing recruitment platform.
VIeWS remains the leading website where all employers must post any vacancies to market and attract Virgin Islanders living locally and abroad.
As many Virgin Islanders living abroad are unaware of the many opportunities available in the territory, this partnership will ensure that we retain individuals with valuable talent instead of them seeking employment elsewhere. The department needed to increase exposure to the many opportunities that exist in the Virgin Islands. The partnership with DOL and the RTPark's VISTA+ platform will accomplish this goal.
With a reduced Unemployment Insurance rate of 6.5% in May 2022 from 15.5% in May 2020, DOL continues to administer a system of effective programs and services designed to develop, protect and maintain a viable workforce.