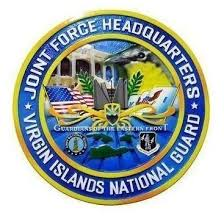 The Virgin Islands National Guard (VING) will conduct a control burn of documents from Dec. 5-9 at the following facilities:
Estate Bethlehem Military Compound on St. Croix, Monday, Dec. 5, from 8 a.m. to 5 p.m.
Estate Nazareth Military Compound on St. Thomas, Tuesday, Dec. 6, from 8 a.m. to 5 p.m.
The V.I. National Guard is notifying the public that if anyone happens to see or smell smoke at any of those locations, there is no need for concern. All coordination between the VING Environmental Office, the V.I. Department of Planning and Natural Resources, and the V.I. Fire Department was made to conduct a safe and successful burn site that meets all preliminary inspections and ensures all safety measures are in place.
If there are any questions or concerns, contact Capt. Marcia Bruno, public affairs officer, at 712-7750 for more information.