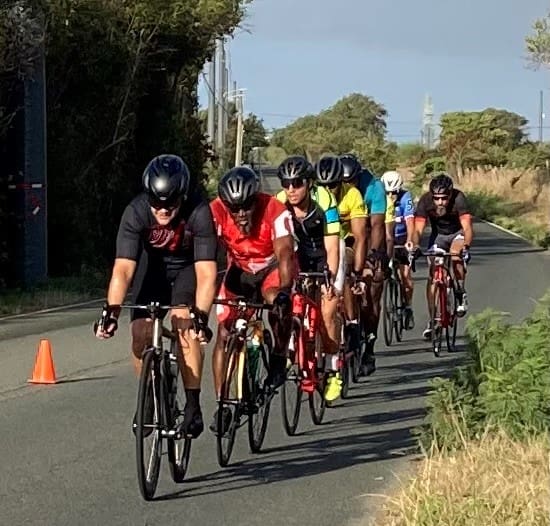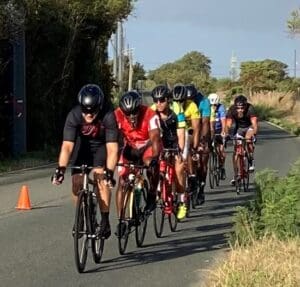 The Virgin Islands Cycling Federation hosted an exciting race on Sunday morning on St Croix's Southside Road. At the Pot O' Gold Road Race, several riders proved that they have more than luck on their sides…sheer talent was on display as well. The fierce wind made the race extra challenging, yet most cyclists posted faster times than the race which was held on the same course in 2022.
The Elite riders were tested with seven laps of the 7-mile course, which went from Ha' penny to Cane Garden to Castle Nugent and back to Ha' penny. The small group rode together for the first two laps.  By lap four, Stephen Swanton had gained over a one-minute lead ahead of Alex Betancourt and David Parris who had teamed up.  Robin Seila was left to ride alone.  By lap seven, Swanton was over three minutes ahead of Betancourt, and he crossed the finish line in 2:27:22.  Since Parris suffered a flat in the final lap and then began to cramp, Seila pedaled into third place.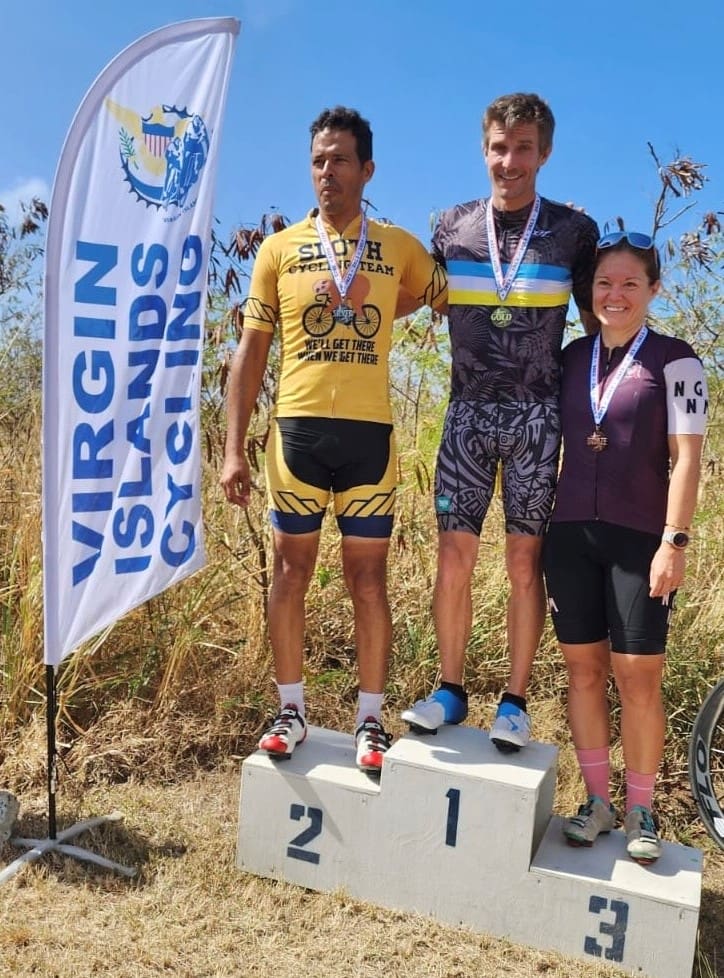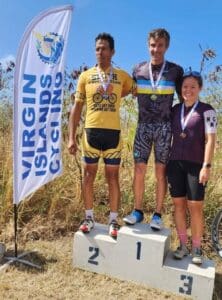 With 13 Expert cyclists on the starting line, the excitement grew as they took off for their 35-mile race. Newcomer Mat Porporato has impressed everyone on the racing scene, and yesterday's race was just more of the same.  Porporato took control of the lead on lap one and increased that lead by at least one minute per lap. He rode solo to the finish line in 1:39:41. There was a sprint finish with four cyclists for the next two podium spots, ending with Elijah Payeur, a UVI student, in second and David Morales, V.I. Cycling Federation's vice president, in third, both with a finish time of 1:44:01.
The Sport division also had much excitement for the finish of their 21-mile race.  The top seven riders worked together for the first two laps, taking turns at the front and pulling against the strong easterly wind.  It came down to a sprint finish on the third lap with the top six riders, in which they all finished within seconds from the winner, Diego Lima, left lane cycler, from St Thomas. His time was 1:05:48. Morgan Theophane was second in 1:05:51; Brian Otis was third in 1:05:52.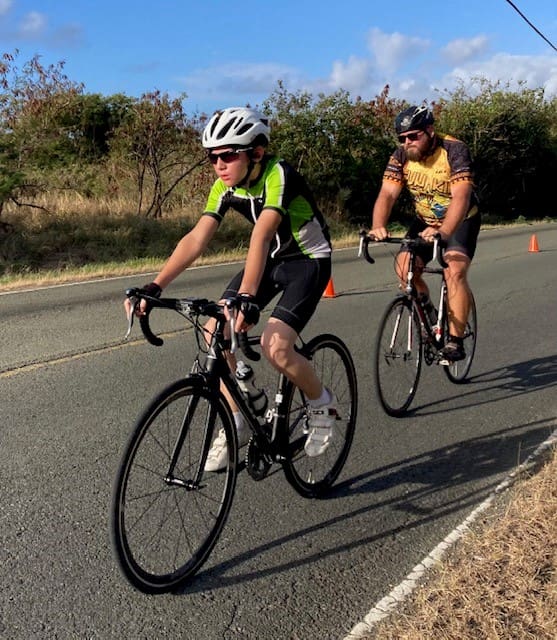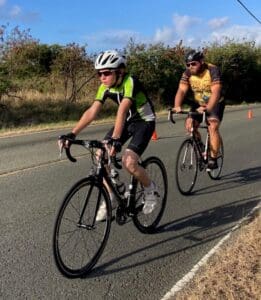 The small Masters group welcomed back Angel Ventura to his first race of the 2023 season. Although Ventura worked with Joseph Thomas and Yves Abraham for all three laps of their 21-mile race, it was the final 30 meters of the race that determined the winner.  Ventura was first in 1:10:26, Thomas was second in 1:10:28 and Abraham was third in 1:10:30.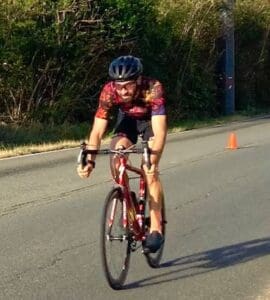 The women riders started with the Masters group and rode steadily for the three-lap race.  Laverne Fredericksen and Jody Goodrich came through lap one together, but Fredericksen shook off Goodrich by lap two. She won the race in 1:12:48. Goodrich was second in 1:15:32 and Judy Gario was third in 1:29:53.
The Virgin Islands Cycling Federation has been closely watching the development of three young cyclists who have shown great potential. Each of the Junior cyclists was escorted by an adult rider to ensure safety during the race. Volunteer cyclists Scott Marusa, Tom Guthrie and David Defour also took advantage of the ride to offer a bit of sage advice during the race. Xander Morales, age 11,  was the top finisher in the 14-mile race in a time of 49:24.  KoleBert Daisley, age 12, nudged out Randy Williams, age 13, right at the finish line for second place.  Both had a finish time of 52:47.
The next race on the VI Cycling Federation's schedule is a new, very short yet challenging, time trial race from Divi to the top of Point Udall at 7 a.m., Sunday, April 2.
For more information, call 643-5050 or write vicfsecretary@gmail.com