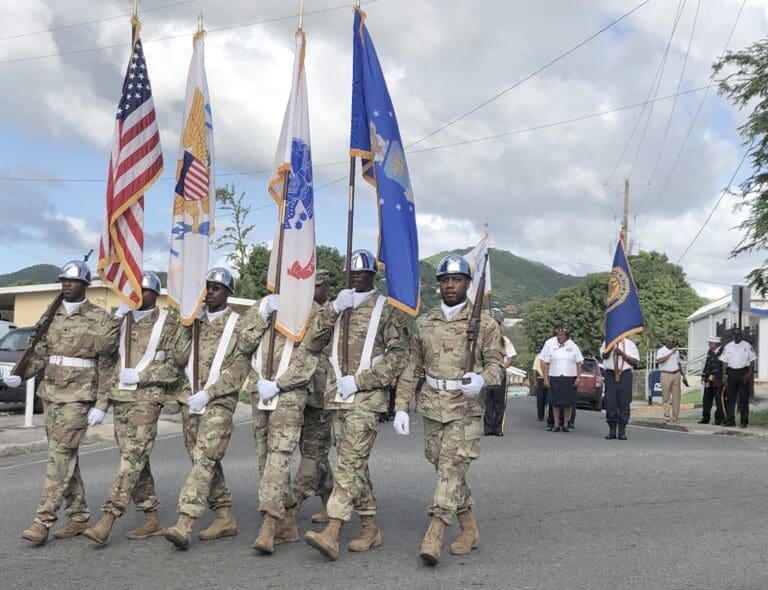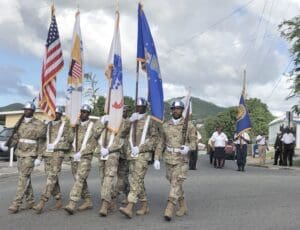 The V.I. Office of Veteran Affairs will be joining the V.I. Veterans Advisory Council (VIVAC) in hosting its third meeting on Thursday, April 20. At its last meeting, members in attendance elected their inaugural leadership team consisting of a chairman, vice chairman and secretary.
Elected were: Chairman Dr. Muria Nisbett, Vice Chairman Kai Callwood and Secretary Venetta Charles. The advisory council, which is made up of volunteers, is open to all veterans; however, the officers of the council must be Virgin Islands veterans.
The council is not an independent entity, and reports solely to the Office of Veterans Affairs. The V.I. Veterans Advisory Council's purpose is to assist the Office of Veterans Affairs in enhancing the quality of life for veterans and their families by doing the following:
– recommending new legislation
– recommending additions and or deletions to current policies
– bringing attention to deficiencies within the veteran community
To facilitate veterans throughout the territory, the meeting will be conducted via the online platform listed below; and again, it is open to all veterans:
– Date: Thursday, April 20 at 6:30 p.m.
– Online platform: Zoom
o https://us06web.zoom.us/j/81470692340
– Meeting ID: 814 7069 2340
Important to note: The focus of this meeting is to create the bylaws for the council.
If there are any questions, call the office at 774-8387 or 773-8387
Be advised that veterans can continue to get up-to-date information by visiting the Office of Veterans Affairs website at www.veterans.vi.gov, by calling the office @ (340) 774/773 – 8387 or by texting the word VIVets (no spaces) to 888-652-8387.