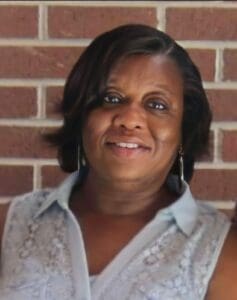 Gloria "Gail" Warner, 62 of Sandy Point, St. Kitts, died on Saturday, April 22, on St. Thomas, U.S. Virgin Islands.
She is survived by her sons: Tavin and Caird Gumbs; daughter, Kenicia Gumbs; sisters: Marcia "Marcy" Warner, Thalia Magras, Morven Evelyn, Denise Rose, Avril Rose and Brenda Herbert; brothers: Allan Thompson, Dwayne Thompson, Gareth Thompson, Sean "Iron" Thompson, Royd "Fella" Thompson, Levar "Levie" Thompson, Lester Rose, Junie Rose, Burnell Rose, Terry Rose and Jermaine Rose; and uncle, Eugene Petty.
She is also survived by nieces: Sian Audain, Terae Magras, Alana Thompson, Tatiana Thompson, Renique Thompson, Jahmeeka Thompson, Timisha Thompson, Lilah Evelyn and Laila Evelyn; nephews: Gavin Turbe, Earl Morton Jr., Lisle Evelyn III, Blaine Thompson, Dimitri Thompson, Garon Thompson, Sean Thompson Jr., Taj Thompson, Royd Thompson Jr., Javar Thompson and Royal Thompson; great nephew, Dominic Hales; and aunt-in-law, Doreen Petty.
Other survivors include sisters-in-law: J. Nicole Smith-Thompson, Annica Charleswell-Thompson, Melonie Thompson and Charlene Thompson; brother-in-law, Lisle Evelyn Jr.; special family friend, Ernest Gumbs; friends: Laurita Perez, Doris Roach-Industrious, Anita Warner, Ricardo Sanchez, Sophie Stevens, Delta Malone, Demaris Hull, Beverly Harvey, Taanura Willis, Tisha Simon and many other friends too numerous to mention; as well as family from the Davis, Harris, Heyliger, Warner, Stevens and Dickens families of St. Kitts, St. Thomas and the continental U.S.
She was preceded in death by her grandmother, Elaine Daniel; mother, Loretta Thompson; father, James Rose; sister, Charmaine Thompson; and grandson, Kairo Allen.
The initial viewing will be held from 4-6 p.m., June 2, at Turnbull's Funeral Home. The second viewing will be held from 9-10 a.m. on June 3 at All Saints Cathedral Church. A Celebration of Life service will immediately follow at 10 a.m. at All Saints Cathedral Church. Interment will be at Western Cemetery No. 3.
Special memories and tributes can be sent to HonoringGloria@gmail.com by May 25. The family would like to thank everyone for their prayers, support and condolences. Mourners are encouraged to wear vibrant colors to the homegoing service to celebrate Gloria. Expressions of sympathy to the family may be made online at www.turnbullsfuneralhomevi.com.
Professional services have been entrusted to Turnbull's Funeral Home and Crematory Services., 3815 Crown Bay Ste 10 Charlotte Amalie, St. Thomas, U.S. Virgin Islands 00802.