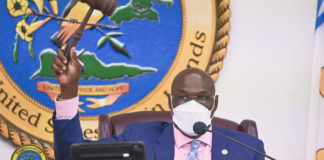 During a robust day full of agenda items, the Committee of the Whole voted to pass two board nominations, two lease agreements, six rezoning requests, four coastal zone management requests and 12 additional bills.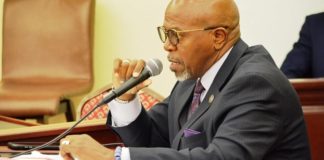 The Senate Rules and Judiciary Committee was divided Thursday on whether to move forward a bill that requests $200,000 to establish the Virgin Islands Office of Gun Violence Prevention under the Office of the Governor, or to table the discussion altogether.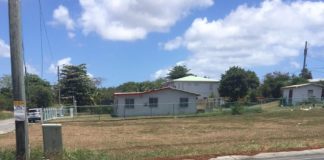 Senate President Novelle Francis Jr. called the rezoning and lease agreements senators discussed at a Committee of the Whole hearing as matters of economic prosperity. Voting on the items will happen at a future full Senate session, but senators expressed support for most of the measures.
Michael and Veronica Boyce want to develop the eight acres they own on the east end of St. Croix to build between 80 and 100 condominiums.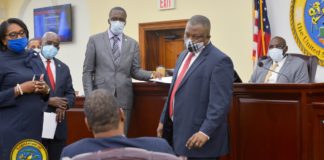 Senators donned face masks during Thursday's session, which was ripe with overridden vetoes and passed legislation, including a bill that extends the territory's state of emergency from May 12 to July 11, 2020.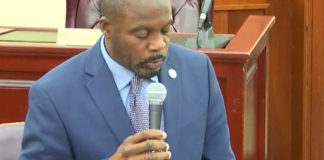 On Friday, the Senate unanimously approved four nominations from the governor. Senate President Novelle Francis Jr. said the candidates had been vetted through appearances at committees of jurisdiction and the Rules and Judiciary Committee.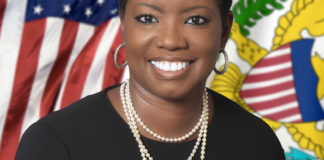 "If you can pay your bills, pay them," is the message coming from Gov. Albert Bryan Jr. and Sen. Alicia Barnes. However, they also called for protection against drastic actions, like being evicted from your home or having your power disconnected.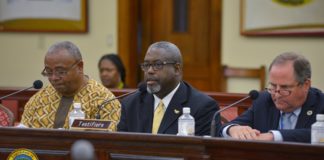 Virgin Islands Water and Power Authority and Public Services Commission officials opposed two bills that would set minimum criteria of educational requirements for board members of each board.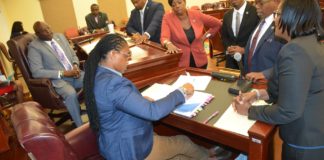 Senators of the Rules and Judiciary Committee moved eight bills forward on Thursday, holding two additional bills in the committee for further discussion. Three of the approved bills focused on government responsibility and appropriation of funding.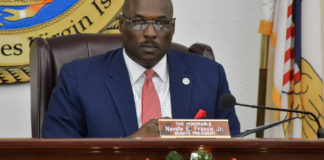 Senators convened Wednesday and approved 46 nominees for various governmental boards, committees and commissions, which ultimately could help with the territory's history of meetings that can't do business because they lack a quorum.