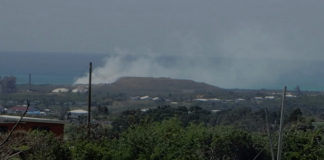 A fire broke out at the Anguilla Landfill Thursday morning around 6 a.m. It was put out by noon and the landfill will open at 6 a.m. Friday, according to Waste Management Authority spokeswoman Melody Rames.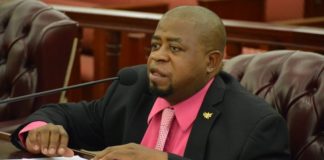 Lawmakers put Virgin Islands Fire Service Director Daryl George Sr. under an intense line of questioning during Thursday's Senate Finance Committee hearing, during which several budget concerns were raised.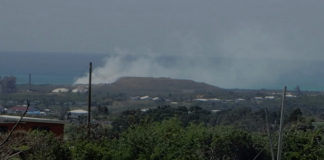 A fire was observed in the scrap metals section of Anguilla Landfill and reported to the Fire Service around 2:36 p.m. Monday afternoon. Landfill operations have not been affected.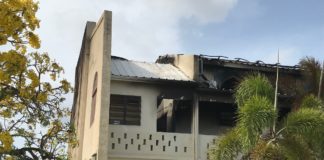 A massive fire engulfed the Peter's Rest Seventh-day Adventist church Tuesday morning. The fire sent shockwaves throughout the community as the interior of the church was gutted by the blaze.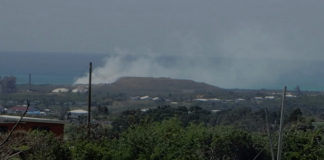 A fire was spotted on the southeast perimeter slope of the St. Croix Anguilla landfill at 7:10 p.m. Sunday, April 26. It was the landfill's 10th fire in less than 12 months.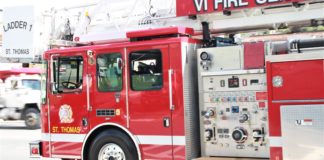 A two-story residence in Estate Strawberry on St. Croix was engulfed in flames early Tuesday afternoon and demolished.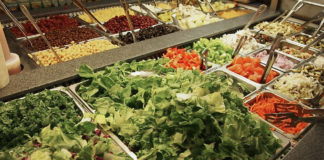 V.I. Fire Director Daryl George said he has given permission for businesses undamaged in Wednesday's fire at the Wheatley Center to reopen Saturday after approving barricades erected to prevent access to the burned out stores.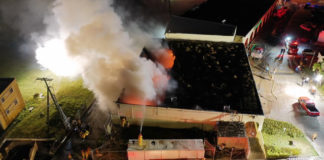 A major fire engulfed Wheatley Shopping Center on St. Thomas, wiping out at least one store and extensively damaging others.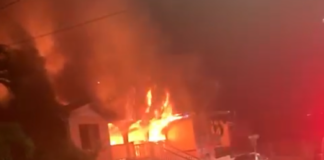 A fire engulfed and destroyed an Anna's Retreat home late Thursday night. No one was injured and the cause is still under investigation.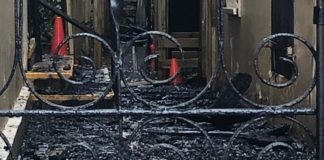 A roaring blaze engulfed the Royal Dane Mall in downtown Charlotte Amalie overnight, devastating the mall and damaging adjacent buildings. In a press conference Friday, Fire Service Director Daryl George said the call came in around 10:45 p.m. July 4. Multiple units were sent to respond, including 18 on-duty officers, 12 off duty officers and seven trucks and other fire fighting machines. Multiple businesses were damaged. "It took about three hours to get it under control," George said. One officer injured his hand but there were no other reported injuries. The cause of the fire is under investigation. Gov. Albert Bryan reviewed the scene early Friday afternoon. Two fires damaged businesses right in this area very recently, in March. One broke out in the storage room of Tavern on the Waterfront restaurant, which is part of Royal Dane Mall. The other occurred in a second-floor warehouse space that was undergoing renovation three blocks to the west. Both of those fires are still under investigation. Electrical problems may have played a role, officials said at the time. These fires all occurred in the same area as devastating fires in 1804, 1806 and again in 1826, wiping out large parts of downtown Charlotte Amalie.