Home
Tags
Gov. Albert Bryan Jr.
Tag: Gov. Albert Bryan Jr.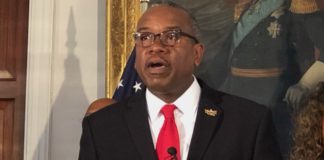 Gov. Albert Bryan Jr. began his weekly COVID-19 briefing on Monday with a plea to residents to unite against the gun violence that has been plaguing the territory and come forward with information about recent homicides.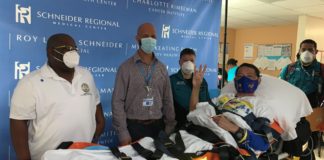 Jubilation filled the halls of Schneider Regional Medical Center on Friday morning as "Sam the Sailor" was released from the hospital 12 weeks and one day after falling critically ill with COVID-19 as his cargo vessel traversed Virgin Islands waters.
Gov. Albert Bryan Jr., in advance of the full effects of the storm being called Potential Tropical Cyclone 9, has instituted a curfew that goes into effect from midnight through noon Thursday.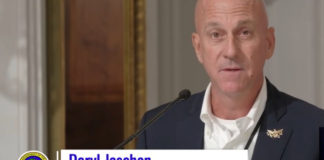 The V.I. government will not distribute sandbags and does not plan to open shelters for the tropical weather system due to hit the territory Wednesday afternoon, VITEMA Director Daryl Jaschen and Human Services Director Kimberley Causey-Gomez said.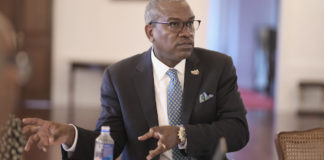 While the V.I.'s financial woes are enough to keep any leader up at night, Gov. Albert Bryan Jr. is confident that when the pandemic eases the territory will be poised for a comeback.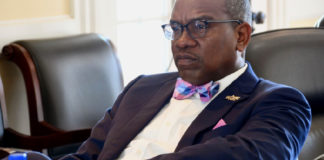 Finding the balance between reviving the economy and public safety is a delicate one, Governor Albert Bryan Jr. said in a recent interview with the Source.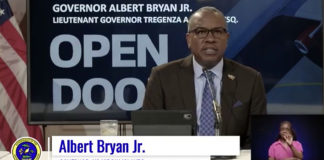 There's no question that the territory is in the "throes" of a COVID-19 surge, according to Gov. Albert Bryan Jr., who said Monday that while the overall positivity rate is going down, residents still need to fully comply with public safety guidelines.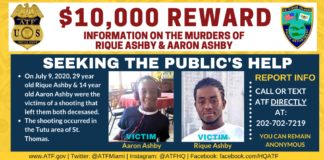 There are no suspects yet, or persons of interest, but V.I. Police officials said Friday that they do have small pieces of information on St. Thomas' most recent double homicide. They need the community to provide bigger pieces in order for them to pull together the final puzzle.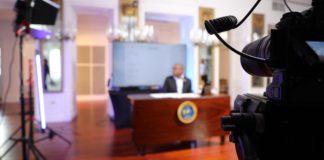 When Government House launched its weekly "The Press Box" live broadcasts in January, the words COVID-19, pandemic and social distancing were yet to become a part of the everyday lexicon of Virgin Islanders.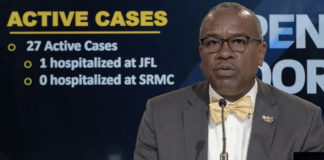 With COVID-19 infection rates continuing to climb locally, Gov. Albert Bryan Jr. said Monday that tighter restrictions on Limetree Bay contractors and travelers coming in from Arizona, Florida and Texas will help limit exposure of the coronavirus.