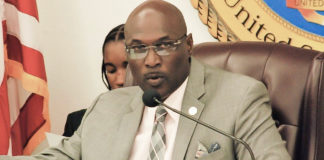 A bill to strengthen the loitering law and increase penalties for violations moved out of the Committee on Rules and Judiciary Friday and headed for the full Senate, but it is still suffering birthing pains.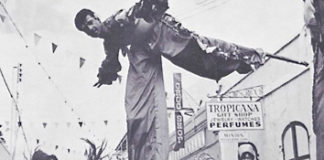 The Committee on Rules and Judiciary moved ahead with honors for Robert O'Connor Jr., Alvin "Alli" Paul, and Tishelle Knight and forwarded to the full Senate the nomination of Dr. Brian Bacot to the Board of Medical Examiners-District of St. Thomas/St. John and Rupert Ross as director of the BIT.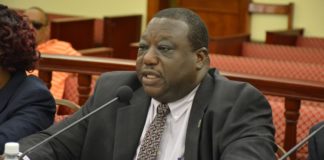 The V.I. Lottery would likely lose around $5.6 million if not bolstered by about $12.3 million from Southland Gaming slot machine/video lottery funding, acting Lottery Executive Director Raymond Williams told the Finance Committee Thursday.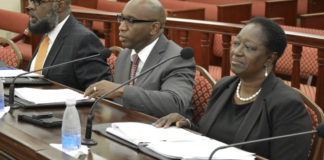 Lawmakers and administration officials agreed that housing in the U.S. Virgin Islands is in crisis, while talking Tuesday during the Senate's Committee on Finance hearing on the the proposed fiscal year 2020 budget for the Virgin Islands Housing Finance Authority.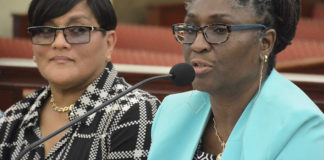 Virgin Islands school administrators and legislators want schools to start earlier in the fall and end earlier in the spring. The effort to do so, however, has failed in recent years. The problem is how to compensate teachers in the year of the change.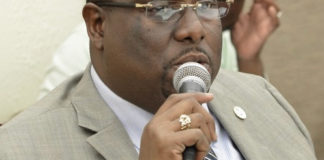 When Sen. Kenneth Gittens rose on the floor of the Legislature Tuesday to initiate what he calls "a more aggressive approach when it comes to WAPA," he encountered no resistance from the 14 other senators.
In session Monday the USVI Senate confirmed Janette Bowers as a licensed practical nurse and Ophelia Powell-Torres as a nurse educator to the Board of Nurse Licensure, and Tamara Mohammed and Patricia Towal to the Board of Licensed Counselors and Examiners.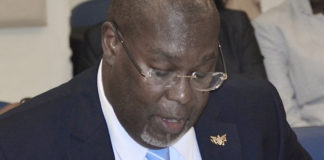 The Casino Control Commission owes the Department of Labor roughly $2.8 million in funds due to the agency's Disadvantaged Youth Fund, Labor Commissioner Gary Molloy told lawmakers on Thursday.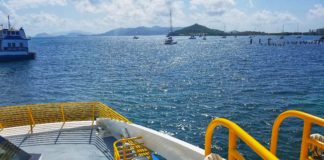 Ferry companies haven't received needed government subsidies due to audits that were allegedly never handed in to the Department of Public Works, but the attorney who represents the territory's franchise ferry companies, Maria Tankenson-Hodge, said the audits were handed in and, in fact, during a time when audits were not even required to obtain the subsidies.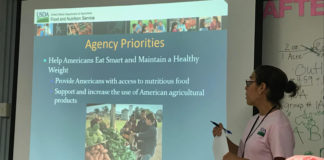 Joni Garcia of the U.S. Department of Agriculture urged farmers to "tap into the opportunity to build business" before outlining how Virgin Islands Farmers can become eligible to receive SNAP payments.