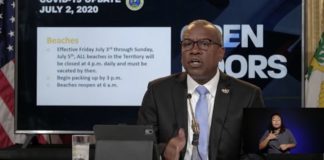 With a total positive COVID-19 count of 98 as of Thursday evening, Gov. Albert Bryan Jr. announced new restrictions on beaches starting Friday and at bars effective immediately.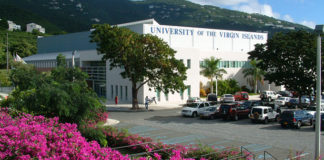 Although the number of active COVID-19 cases in the territory continues to grow, the University of the Virgin Islands announced Tuesday it will reopen for the fall semester.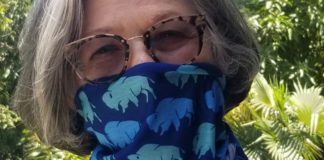 Governor Bryan, please continue with your practical and admirable approach to this terrible threat. Make good on your promise. Close the bars.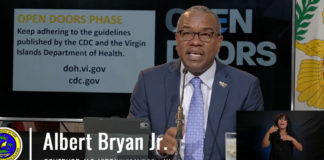 With five new COVID-19 cases reported in the territory, Gov. Albert Bryan Jr. pleaded with residents on Monday to wear masks and practice social distancing.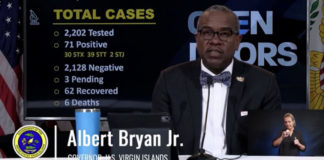 Residents uncomfortable wearing a mask should think about how it feels to be on a ventilator, Gov. Albert Bryan Jr. said Monday as he described encounters with residents who were not maintaining public health guidelines.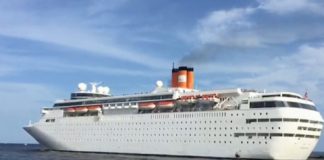 The Virgin Islands may see its first floating hotel operation in the harbor of St. Thomas courtesy of Bahamas Paradise Cruise Line CEO Oneil Khosa, who has offered to temporarily supply a ship to help boost tourism after the COVID-19 pandemic dies down.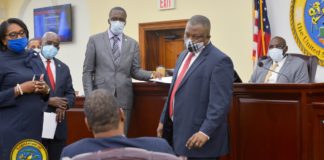 Senators donned face masks during Thursday's session, which was ripe with overridden vetoes and passed legislation, including a bill that extends the territory's state of emergency from May 12 to July 11, 2020.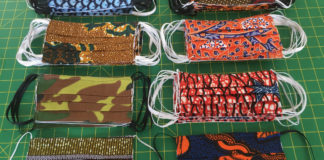 When ReNew/ReUse Emporium on St. Thomas was forced to close due to the COVID-19 pandemic, Genie Lupo knew she had to get creative. She saw a need in the community and started to produce masks to fill it.