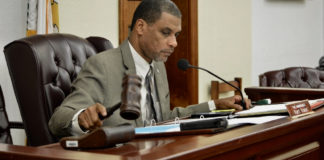 The Senate Finance Committee on Thursday moved 31 bills involving the appropriation of money and fiscal year budgets for government entities to the Rules and Judiciary Committee. The action took two hours.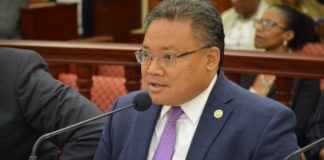 The Committee on Government Operations, Consumer Affairs, Energy, Environment and Planning considered a bill Wednesday to require "that an initial business license be issued within three days of application."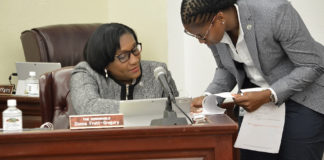 A bill strengthening the loitering law and one making seat belts mandatory for those in the back seat went through the V.I. Senate and toward the governor's desk, but the ride has not been smooth.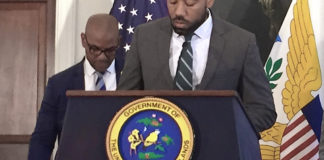 Richard Motta, director of Communications for the governor, opened a news conference Monday with information about an area of disturbance the National Hurricane Center is watching for possible development later this week.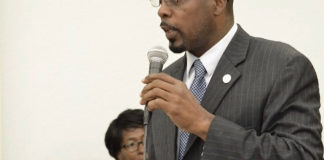 Senators Monday were unanimous in praise as they approved the nominations of Dr. Brian Bacot to the Board of Medical Examiners, Rupert Ross as director of the Bureau of Information Technology and Christopher Finch to the Hospitals and Health Facilities Board.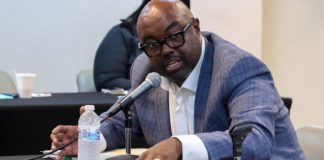 A request made by Longford Properties LLC to rezone 492.96 acres on the island of St. Croix from Agricultural Zone A-1 to A-2, which would allow for the acreage to be broken up into smaller lot sizes and used for affordable housing, was opposed by several testifiers during Wednesday's Committee of the Whole meeting.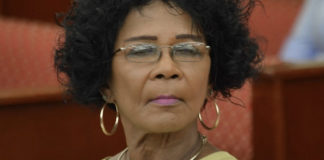 The Senate Committee on Culture, Historic Preservation, and Aging gave accolades to a prestigious native Virgin Islander and to one of the territory's most successful youth programs.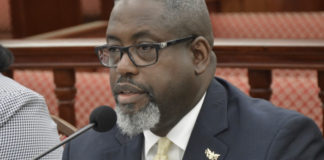 When Commissioner Anthony Thomas brought the proposed budget for the Department of Property and Procurement before the Senate's Finance Committee Friday, he was greeted with questions about how he was doing his job.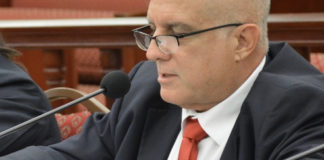 USVI Inspector General Steven van Beverhoudt told the Senate Finance Committee that his office is looking into question about the Water and Power Authority and GERS, among other issues.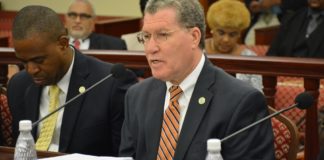 V.I. Supreme Court Chief Justice Rhys Hodge told the Senate Finance Committee on Thursday that efforts are being made to reduce the extensive backlog of court cases by utilizing an electronic filing system and furthering what he calls "administration unification" of the Supreme and Superior Courts, part of a law passed in July 2016.