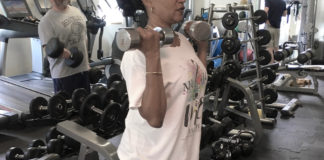 Sybille Sorrentino, one of the owners of St. John Fitness, is doing everything she can to make sure visitors and residents of St. John can keep their New Year's resolutions by providing a gym that meets their varying needs.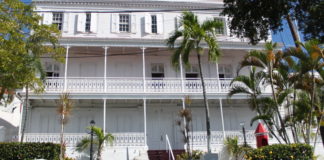 With less than 24 hours notice, Friday afternoon Gov. Albert Bryan Jr. called the Legislature into an emergency meeting Saturday, Dec. 21, to discuss "matters related to the V.I. Water and Power Authority."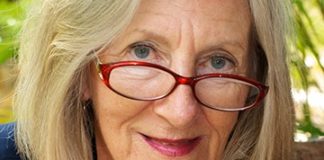 Most people remember July 20, 1969, as the day that Neil Armstrong set foot on the moon. Artist Janet Cook-Rutnik remembers it as the day she and her husband Andy set foot on St. John. The Rutniks have now lived on St. John for 50 years, and to celebrate, they're opening their home in Fish Bay Saturday, Dec. 14.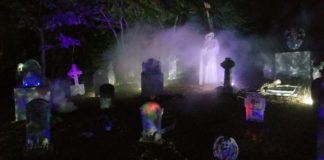 Swarms of guests of all ages wearily entered the ghastly entrance of the Humane Society's first haunted Halloween fundraiser "Nightmare Manor."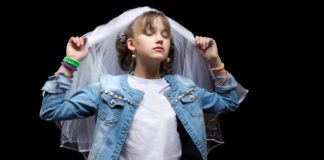 Members of the Senate's Committee on Youth, Sports, Parks and Recreation moved Tuesday to close a loophole in the territory's laws that allows minors to get married as young as 14 years of age.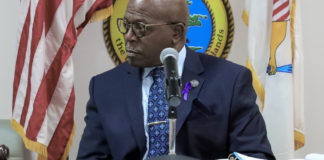 The portion of the USVI population designated as seniors – 65 years of age and older – is growing faster than programs needed to provide health care services for them.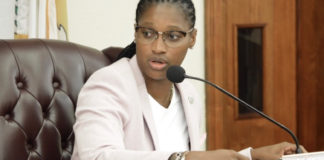 The Senate Rules and Judiciary Committee rejected the nomination of Vincent Joseph to serve on the Government Employees Retirement System Board of Trustees and Edward Foerstal to serve on the Coastal Zone Management Commission.
Major demolition and construction of the territory's new public schools will begin in the summer of 2020 should FEMA funds arrive as expected in March of that year, said Department of Education Architect Assistant Director Chaneel Callwood during the New Schools Construction Advisory Board meeting Thursday evening.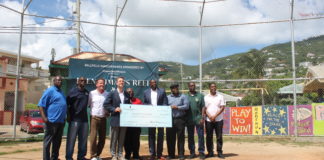 DiamondRock Hospitality, the owners of Frenchman's Reef Marriott Resort and Spa, presented a donation for $45,000 to the Commissioner of Sports, Parks and Recreation Calvert White for the renovation of Frenchtown's Joseph Aubain Ballfield Wednesday.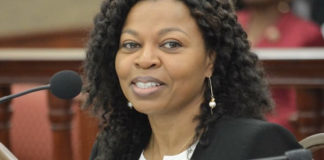 Lawmakers in the Senate Committee on Homeland Security, Justice, Public Safety and Veteran Affairs push forward a gun violence bill on Wednesday after various testifiers cautioned senators of budget apprehensions and redundancies.