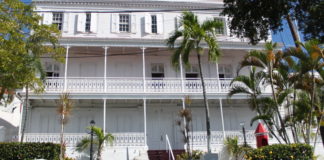 With less than 24 hours notice, Friday afternoon Gov. Albert Bryan Jr. called the Legislature into an emergency meeting Saturday, Dec. 21, to discuss "matters related to the V.I. Water and Power Authority."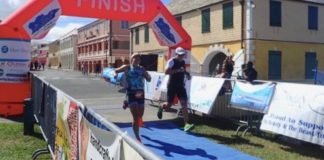 Sunday's 31st running of the Beauty and the Beast Triathlon saw cooler weather, calmer seas and better road conditions than some previous years, especially when the event – America's Paradise and Ironman 70.3 – was held in May, competitors said.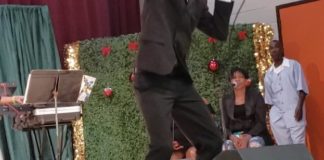 The plight of the homeless was the topic of the song that captured the Junior Calypso King competition for 16-year-old Brian Chase. Telling the story of several homeless people living on the streets of St. Croix, Chase, put on a rousing performance.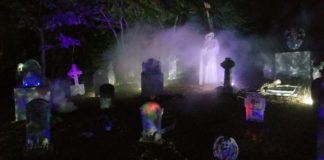 Swarms of guests of all ages wearily entered the ghastly entrance of the Humane Society's first haunted Halloween fundraiser "Nightmare Manor."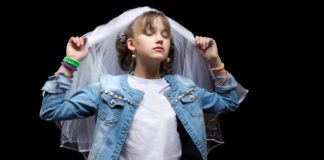 Members of the Senate's Committee on Youth, Sports, Parks and Recreation moved Tuesday to close a loophole in the territory's laws that allows minors to get married as young as 14 years of age.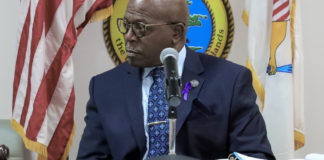 The portion of the USVI population designated as seniors – 65 years of age and older – is growing faster than programs needed to provide health care services for them.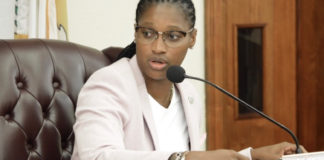 The Senate Rules and Judiciary Committee rejected the nomination of Vincent Joseph to serve on the Government Employees Retirement System Board of Trustees and Edward Foerstal to serve on the Coastal Zone Management Commission.
Major demolition and construction of the territory's new public schools will begin in the summer of 2020 should FEMA funds arrive as expected in March of that year, said Department of Education Architect Assistant Director Chaneel Callwood during the New Schools Construction Advisory Board meeting Thursday evening.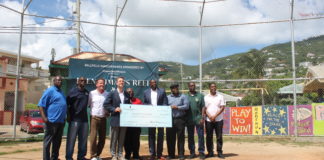 DiamondRock Hospitality, the owners of Frenchman's Reef Marriott Resort and Spa, presented a donation for $45,000 to the Commissioner of Sports, Parks and Recreation Calvert White for the renovation of Frenchtown's Joseph Aubain Ballfield Wednesday.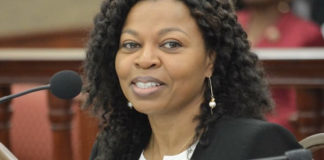 Lawmakers in the Senate Committee on Homeland Security, Justice, Public Safety and Veteran Affairs push forward a gun violence bill on Wednesday after various testifiers cautioned senators of budget apprehensions and redundancies.