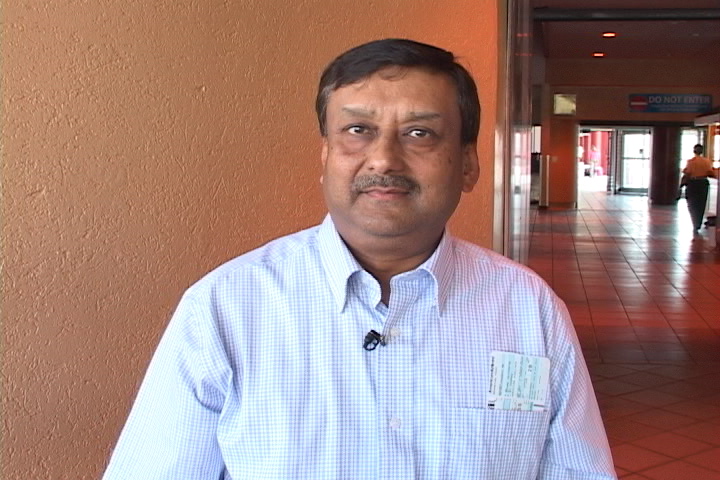 From his appearance on Wall Street last month to this week's visit to the territory, Indian Consul General Prabhu Dayal has been making the rounds in hopes of strengthening India's relationship with America, its government and the East Indian community.
Dayal, who's visiting St. Thomas for the India Association of the Virgin Islands' traditional Independence Day dinner, is no stranger to diplomatic posts. Dayal joined the Indian Foreign Service in the mid-1970's, and among other things, previously served as India's ambassador to several countries, including Morocco and Kuwait.
But his desire to cultivate what he described Thursday as perhaps India's most important global connection is what recently pushed him toward serving as Consul General of India in New York — a title he's held since 2008.
The territory could play a pivotal role in the overall picture, and Dayal said he's here to sniff out exactly what opportunities there are for Indian companies who might be able to help grow the local tourism-based economy.
India has already begun to establish its foothold nationally — illustrated, for example, by the growth of the eight Indian companies currently listed on the NASDAQ . There might also be a way for the country to "contribute meaningfully" to the U.S. Virgin Islands, Dayal said.
For the past two years, Dayal has celebrated India's Independence Day by ringing the NASDAQ closing bell — a symbol, he said, of the potential of the Indo-American partnership.
Recalling a visit to India by former President Jimmy Carter in 1977, Dayal said there were no stop-ins again until presidents Bill Clinton and George W. Bush.
But the trend is expected to continue, and next month the country is "eagerly awaiting" a visit from President Barack Obama, which Dayal said should "bode well for our bilateral relationship."
In terms of how that can translate locally, Dayal said he plans on meeting with members of the V.I. Indian community, along with Gov. John deJongh Jr. and other members of the administration to see where the opportunities are.
"I'm very proud to be here in the Virgin Islands," Dayal said after landing at Cyril E. King Airport. "The Indian community here has distinguished itself with its hard work and dignified presence, and it has earned a lot of good will. Although it is my first trip here, it shall not be my last, as I hope to maintain a close relationship with the community and our friends."
Dayal will be speaking at the association's Independence Day gala, which will kick off at 7 p.m. Friday at the Marriot Frenchman's Reef Hotel and Resort.
"It's really a pleasure to have him here with us," India Association Vice President Pash Daswani said Thursday. "He's continuously been in contact with us, helping out with various issues and answering questions, and I know a lot of our members and other individuals in the community are anxious to meet him."