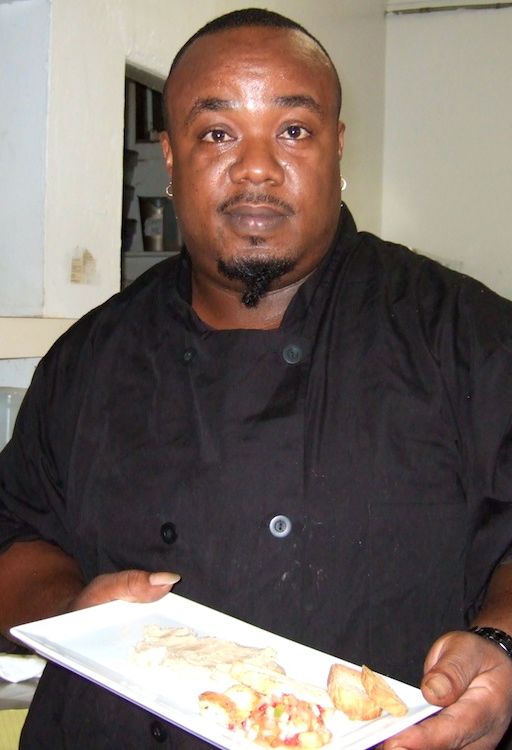 The last member of the V. I. culinary team was chosen last week just in time for the regional Taste of the Caribbean competition that begins this weekend in Miami.
The newest member of the team is Crucian Michael Matthew, executive chef at the Galleon restaurant on St. Croix. Three chefs, winners at A Taste of St. Croix last April, competed for the coveted spot at the Ridge To Reef Sustainable Farm on Saturday.
Taste of the Caribbean, sponsored by the Caribbean Hotel and Tourism Association, will begin Saturday and continue to July 2. Ten countries with teams of six chefs and bartenders will compete for trophies and medals in a variety of categories.
The participating islands are Anguilla, Bahamas, Barbados, Bonaire, Curacao, Jamaica, Puerto Rico, St. Lucia, Surinam and the U.S. Virgin Islands. Last year, the chefs from Barbados were big winners.
In addition to the competition, there will be seminars for the participants. Industry experts will discuss how to keep up with consumer taste preferences, controlling costs and how to infuse their dishes with Caribbean flavors.
The teams will compete to create a three-course meal from a mystery market basket in a given amount of time. They will also bake pastry items and concoct alcoholic and nonalcoholic beverages. Matthew said he was chosen to enter the cheesecake. Since he makes desserts from scratch at the Galleon, including cheesecake, he said he is not intimidated by the category.
The V.I. team consists of Marco Sanchez, Marriott Frenchman's Reef; George Sittig, Carambola Golf Club; Ron Duprat and Danika Joseph of the Sugar Bay Resort and Spa; Ryan Cross, Ritz Carlton, St. Thomas; Taj Siwatu, Buddah Sushi; Gary Klinefelter, The Buccaneer Hotel; Brandon DeCloux, Sibs on the Mountain and Matthew.
At the RTR farm cook off, the chefs were judged on their use of kitchen tools, portion size, waste and, of course, culinary talent – similar to judging for A Taste of St. Croix. Each was given a half-hour to prepare an appetizer and 25 minutes to create an entree, Matthew said.
After tying for first place at A Taste of St. Croix in the local fare category with Ridge to Reef, Matthew beat RTR and Tutto Bene Restaurant for the right to compete in the Taste of the Caribbean.
His appetizer was spice-rubbed local lamb on a salad with local arugula and roasted corn salsa, topped with an orange vinaigrette. The entree was sweet potato and plantain puree, topped with seared local fish and lychee, octopus vinaigrette. The entree was Matthew's spin on fish and fungi.
"I like to cook anything Caribbean with a fine dining flair," he said.
Matthew, who graduated from St. Croix Central High School, began cooking at a young age. He remembers preparing dinner for the family when he was in junior high school. His father was a professional chef and cooked at upscale restaurants at Grape Tree Hotel, the Chart House and St. Croix by the Sea.
Following in his footsteps, Matthew cooked at Carambola Golf Course, Bogies, Cheney Bay and other restaurants. He also took a number of culinary classes at the Culinary Institute in Boston and spent a year and a half at restaurants in Kennebunkport, Maine. He has been at the Galleon almost two years.
Matthew said he has infused local and farm-to-table cooking into the menu at the Galleon and uses herbs, spices and vegetables he grows in his home garden.
"Things that cost a lot but don't cost a lot to grow," he said, including tomatoes and several varieties of basil.
He works in a large kitchen preparing dozens of meals each night and makes cheesecake, creme brulee and local fruit ice creams for dessert.
The Taste of the Caribbean will give Matthew a chance to watch other chefs and bring home new ideas to blend with his unique cuisine. He said he loves to cook and, rather than thinking of it as work, he thinks of it as stress relief.
"I love seeing people enjoy what you create," Matthew said.
"It's not work to me."