Crime Stoppers empowers neighbors to make their community safer by reporting information while remaining totally anonymous. If some people remain skeptical as to how their identity will be hidden, they can visit www.CrimeStoppersUSVI.org and click on "How It Works."
If you know something, say something, as law enforcement cannot control crime without your help. Even the smallest bit of information may be just what is needed to solve these cases.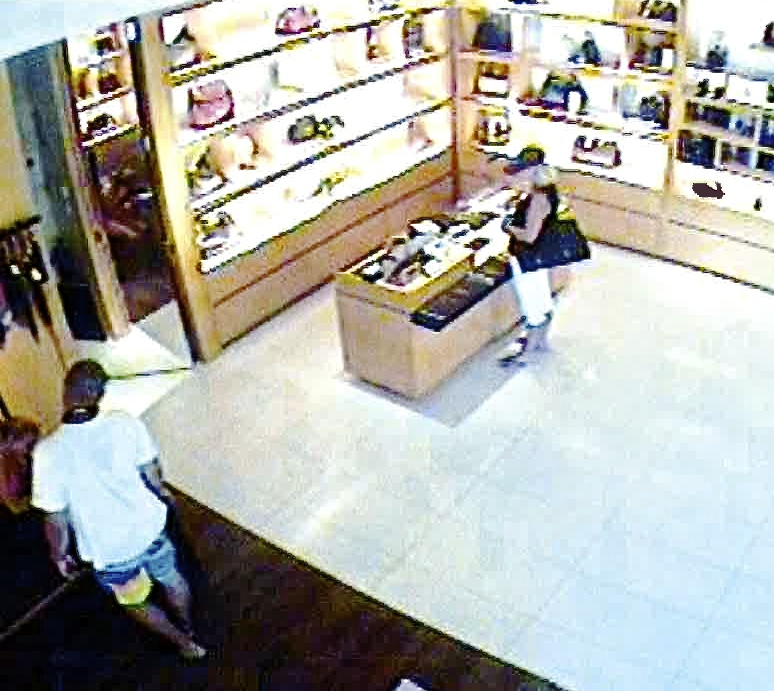 St. Thomas: On Tuesday, July 30, 2013, a woman discovered her wallet was missing. She last had her wallet while at the Paragon Medical Building. Footage, captured from security cameras the day before at 3:31 p.m., shows an unknown female at the Louis Vuitton store in Yacht Haven Grand. It was verified that the woman in the black and white clothing purchased merchandise with the victim's lost credit card. Help identify the female in the footage.
St. John: At about 5:30 a.m. July 18, police received a report that a man was assaulted and robbed in the area of Woody's. The victim said when a male asked him for money and he refused, he was struck with a stick. His black backpack, containing his Samsung Galaxy, black wallet, and $150, was stolen. He had several bruises and contusions that required medical attention.
St. Croix: At about 3:20 p.m. July 21, three people were shot: 19-year-old Eddie Harriett, Jr. and two companions. Harriett, Jr. eventually succumbed to his injuries. The reason for this incident lies with the shooter and the young victim.
Police need your help to put an end to these crimes. Please report anyone who might be buying or selling valuables taken in any burglary or robbery. Step up. Be part of the solution. Continue to help make our islands a safer place to live and visit by telling us what you know about any crimes at www.CrimeStoppersUSVI.org or by calling 1-800-222-8477. Or text "USVI" plus your message to CRIMES (274637). All three methods are anonymous.