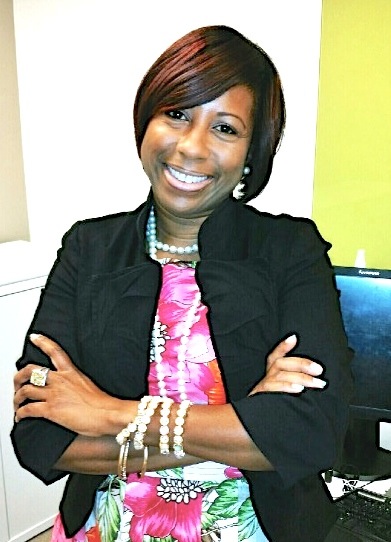 Jewels of the Virgin Isles is a feature series profiling Virgin Islanders in the diaspora who are excelling in their respective fields and/or positively representing the USVI abroad.
There is something to be said for having positive role models right in the home, especially when it helps to shape your destiny. For Lisa David, this was the case as she was captivated by the fact that her father, Virgin Islands businessman Roosevelt David, would prepare for work every day with his shirt, tie and briefcase.
She was doubly fortunate that her mother, Ileta David, was also an entrepreneur, teaching her the value of "owning your workspace" as if it were your own. Lisa David, who spent the first nine years of her life on St. John, has taken this work ethic into the world of automotive financing, as a star on the rise in the Captive Automotive Finance Industry.
A 1991 graduate of Charlotte Amalie High School, David studied business administration as an undergraduate student at Morgan State University in Baltimore and later obtained a master's degree in administrative management and human resources from Bowie State University, also in Maryland.
"I knew from a very young age that I would work in the financial sector," she says. "My father was in banking and I would go into his office and just observe everything he was doing."
"However," David adds, "the biggest impact was when I started to realize that he was helping people with their financial needs. This is what led me to a career path where I am able to continuously help, inspire and develop people."
After graduating from college, David returned home, where she could have had a job waiting for her, but instead, she opted to chart her own course in the financial sector of corporate America and eventually returned to Maryland to make a life for herself there.
"I could have taken the easier route to stay at home right after school, but I knew that I needed to make it on my own merit," David shares.
With parents who always encouraged her to follow her dreams and to take risks in order to learn and gain experience, David certainly chose the right industry in which to make her mark. She has more than 17 years experience in the automotive finance industry, beginning with Chrysler Financial as a temporary employee. This gave her the opportunity to learn the ropes from almost every position within the company and led to numerous promotions and distinctions over a 13-year span, including the top sales performer for two consecutive years while on a rotation in upstate New York – a company first for the region.
Her diligence resulted in another promotion that took her to Dallas, where she would eventually join Hyundai Capital America, where David is now employed as the consumer risk manager for the firm's Dallas Consumer Credit and Funding Center.
Drawing on inspiration from her parents to always have a plan, and her willingness to get her hands dirty in order to learn her craft, David said she enjoys coaching and developing her team members the most. "There is no 'I' in team," she says, so it goes a very long way with employees when they see their manager humbly doing the jobs they may have been tasked with and being willing to learn, even from them," she continues.
Bolstered by the nurturing environment she experienced in her youth as an active participant in Future Business Leaders of America, the Girl Scouts of America, the majorettes and her school softball teams, David proudly embraces the role of an ambassador of the Virgin Islands.
She says she considers Virgin Islanders to be the most creative, passionate, hardworking and entrepreneurial people on the planet. She looks forward to the day when she can share her experiences with Virgin Islands students and teach them the fundamentals of financial planning and literacy. "I would share my humble beginnings with them to reiterate that you can achieve anything with hard work and determination! Trust me. I am living proof," she states.
With such an array of achievements under her belt at a young age, and a passion for excellence, this Jewel is truly leaving a positive imprint on the world and has set the bar high for the next phase of her life.
A Nugget for V.I. Youth: "Make sure you have a true passion for what you want to achieve in life and to have a well thought out, written plan. Don't ever give up when faced with obstacles because they are designed to inspire you to work harder. Think outside the box and push to your limit, which will inevitably steer you to greatness!
Little Known Fact(s): "I was once asked to be a volunteer coach for my son's indoor soccer team because I was doing a lot of coaching from the sidelines. The coach actually thought because I was the loudest I must have either played or coached before. I was neither a player nor a coach. I gracefully declined.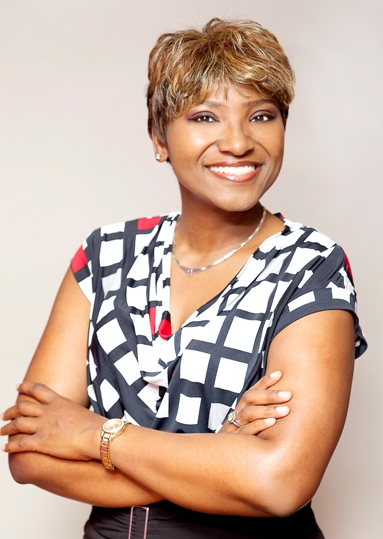 __
Loán Sewer is a marketing and tourism consultant and proud Virgin Islander who resides in Washington, D.C. She is also a founding member of the USVI Alliance Inc., an organization focused on reconnecting the Virgin Islands diaspora with the local community and host of the USVI Economic Development Summit on the U.S. mainland. Follow her on Twitter @LoTalksTourism or e-mail her at info@Lotalkstourism.com.