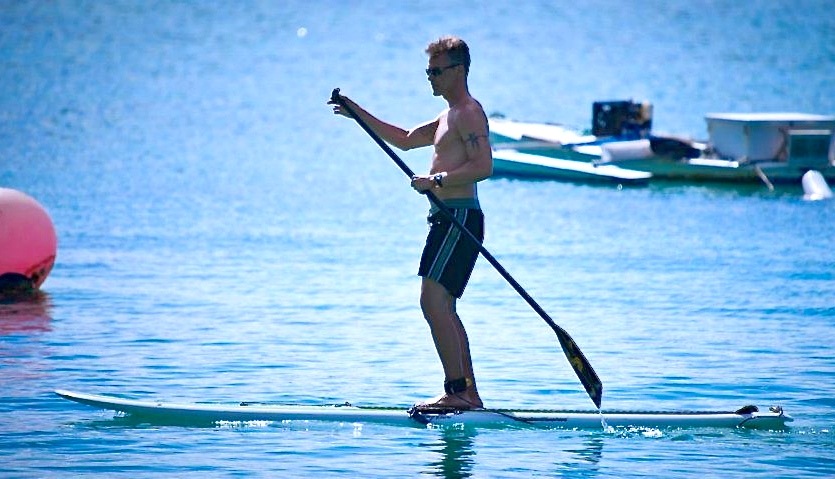 The second annual Paddle the Park standup paddleboard race will be held on Nov. 2 at Maho Bay on St. John. Register before Oct. 24 to save on entry fees. The event is organized by Friends of V.I. National Park to celebrate the beaches and waters of the park and raise funds for Friends programs and projects that protect, preserve and educate within the park.
The race will start at 9 a.m. and finish between 11 a.m. and noon at the Maho Bay Pavilion. It will be followed by a beach party and awards ceremony.
The races will consist of three concurrent courses. The short course from Maho Bay Pavilion to the floating fee station and back is about one mile. The open course from Maho Bay Pavilion to Whistling Cay and back is about three miles. The elite course from Maho Bay Pavilion, around Whistling Cay, then around Cinnamon, back around Whistling Cay and back to Maho is about 5.5 miles.
Registration is now open by phone, in person and online.
Early registration is $60 for adults and $30 for youths under 18.
Registration from Oct. 25 to Oct. 30 runs $70 for adults and $35 for youths under age 18.
Late registration will be held until 2 p.m. Nov. 1 at the Friends of the Park store in Mongoose Junction. It runs $85 for adults and $40 for youths under age 18.
There will be no registration on race day.
Registration fees include event entry, a water-friendly rash guard that must be worn during the race, event goodie bag, as well as a picnic lunch and beverages at awards ceremony. Lunch vouchers for nonparticipants may be purchased for $15 in advance only at the time of registration.
Register in advance at www.friendsvinp.org/paddle or 779-4940. Register in person at the Friends of the Park store or the Friends office on the upper level at Mongoose Junction, Mongoose Junction, Connections in Cruz Bay or Coral Bay, or Caribbean Surf Co. in Havensight or Red Hook, St. Thomas.
Full information can be found at www.friendsvinp.org/paddle. The website has out the narrated video maps of the racecourses.
For additional information, send email to kjavrvis@friendsvinp.org or call 779-4940.