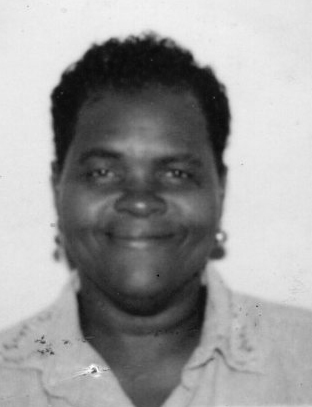 Ermine Perpetua Joseph, also known as "Ermine Wilkes" or "Ermine Pyke," of Estate Work and Rest died on Nov. 11 in Baytown, Texas. She was 72 years old.
She was preceded in death by her brothers: Vincent Pike and Norris Pyke
She is survived by her husband, Lloyd Joseph Sr.; daughters: Hyacinth L. Joseph, Lordest Benjamin, Jasmine Joseph and Denecia Joseph; sons: Glenfield Joseph, Lloyd Joseph Jr., Anthony Joseph and Dexter Pike; grandchildren: Lauren, Gillian, Malika, Maliyah, Aneesah, Jason, Malik, Jamal, Clive, David Jr., Darion, Glen, Denzel, Yohanna, Darien and Devlin Pike; great-grandchildren: Naph-Tali and Nah-jari Victor, Layla Vanterpool, Anthony and Asia Thibedeaux, and Zion A. M. Joseph; and adopted grandchildren: Braxton Jacob and Darwin Williams.
She is also survived by sisters: Claudette Douglas and Pauline James; brother, James Pyke; nieces: Ivina Douglas, Tara Douglas, Kyshama Richards, Tynisha Garray, Jennifer Gerard, Sharon Pyke, Alma, Cynthia, and Sam and June Joseph; nephews: Gary Douglas, St. Clair Douglas Jr., Leo, Hypolito and Anthony Garray, Benny and Jason; great nieces: Toni Phillip, Nikkisha Richards, Dejanique Liburd, Nadisha Dougals and Keoni Douglas; great nephews: Najee and Garvin Douglas and DeQandre Liburd; uncle, Robert "Georgie" Pole; son-in-law, David Benjamin Sr.; and daughter-in-law, Merisa Williams
Other survivors include brother-in-law, Basil Joseph (England); sister-in-law, Enid Harris (England); special friends: Dorothy Smith, Marilyn Charles, Dorene Perkins, Laurel and Max Fredricks, Eartha Grey and Shirley Morris; cousins and other relatives: Malcolm Pole, Mervin Zakers, Llewellyn Burt, Eric Demming, Isalyn Fell, Sharon Fell and family, Eulalie Parris, the Wiggly family, Cedric Brooks, Beryl Henry, Connie and the Phipps family; as well as other relatives and friends too numerous to mention.
There will be a viewing at 9 a.m. followed by a funeral service at 10 a.m. on Tuesday, Nov. 25, at St. John's Episcopal Church. Interment will be at Kingshill Cemetery.