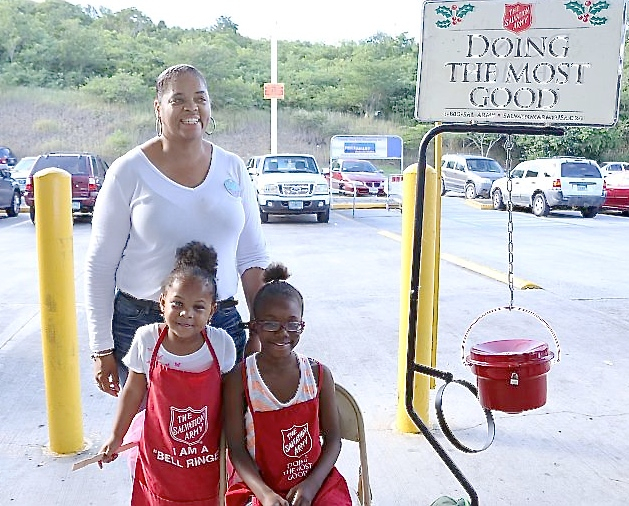 St. Thomas's Rotary clubs came together on St. Thomas to "ring the bell" in support of raising funds for the Salvation Army's Red Kettle Campaign.
The Salvation Army uses the money it raises at Christmas to provide thousands of meals to the local homeless community throughout the year.
The Red Kettle Campaign kicked off Nov. 27 and will run through Christmas Eve. Salvation Army officials have encouraged the public to join in by visiting one of the six red kettle locations on St. Thomas and either offering a donation or volunteering their time.
One volunteer effort, called "Rotary Saturday for the Salvation Army," has been ongoing for at least the past three years and has given local Rotarians a chance to compete against each other to see which club can raise the most money in support.
"We're hoping this year that we raise as much money as we can," Rotary Club of St. Thomas Sunrise member Claudia LaBorde said Saturday, as she worked a shift in front of Cost-U-Less. "And everyone has been really generous this year. It's amazing the amount of people that have walked out and put everything from coins and checks in here."
The Rotary Club of St. Thomas Sunrise won the competition for the past three years and LaBorde said that the goal is really to give back "as much as possible" to an organization that already "goes above and beyond" for the community.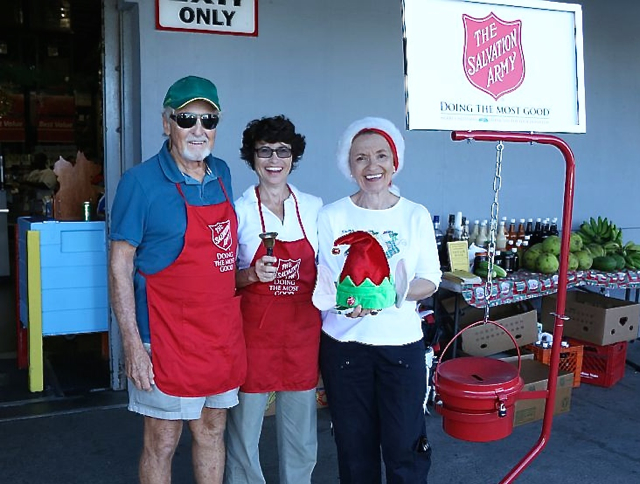 "If you think of what the Salvation Army does, in the way of raising money and helping the homeless, it is important for the community to do what it can in return," LaBorde said.
According to information provided by the organization, the Red Kettle Campaign helped to serve more than 45,000 meals last year on St. Thomas alone, and Rotarians manning the kettle in front of PriceSmart Saturday said they hoped to be able to bring in enough to top those numbers.
"I've been a part of Rotary for five years now, but I was an administrator at the Salvation Army before that and I can't tell you how much this campaign means," said Yvette Sutthin of the St. Thomas Club of Rotary II. Sutthin said that her club this year also brought out members of Lockhart Elementary School's Early Act Club to participate in the Rotary Saturday event, and were excited to see how much the students wanted to help.
"Just coming together for the community, in any way, is important," Sutthin said. "We're all separate non-profit organizations but in the end, we're all working together for the same goal."
The winning club receives a bell that LaBorde said they keep for the year.