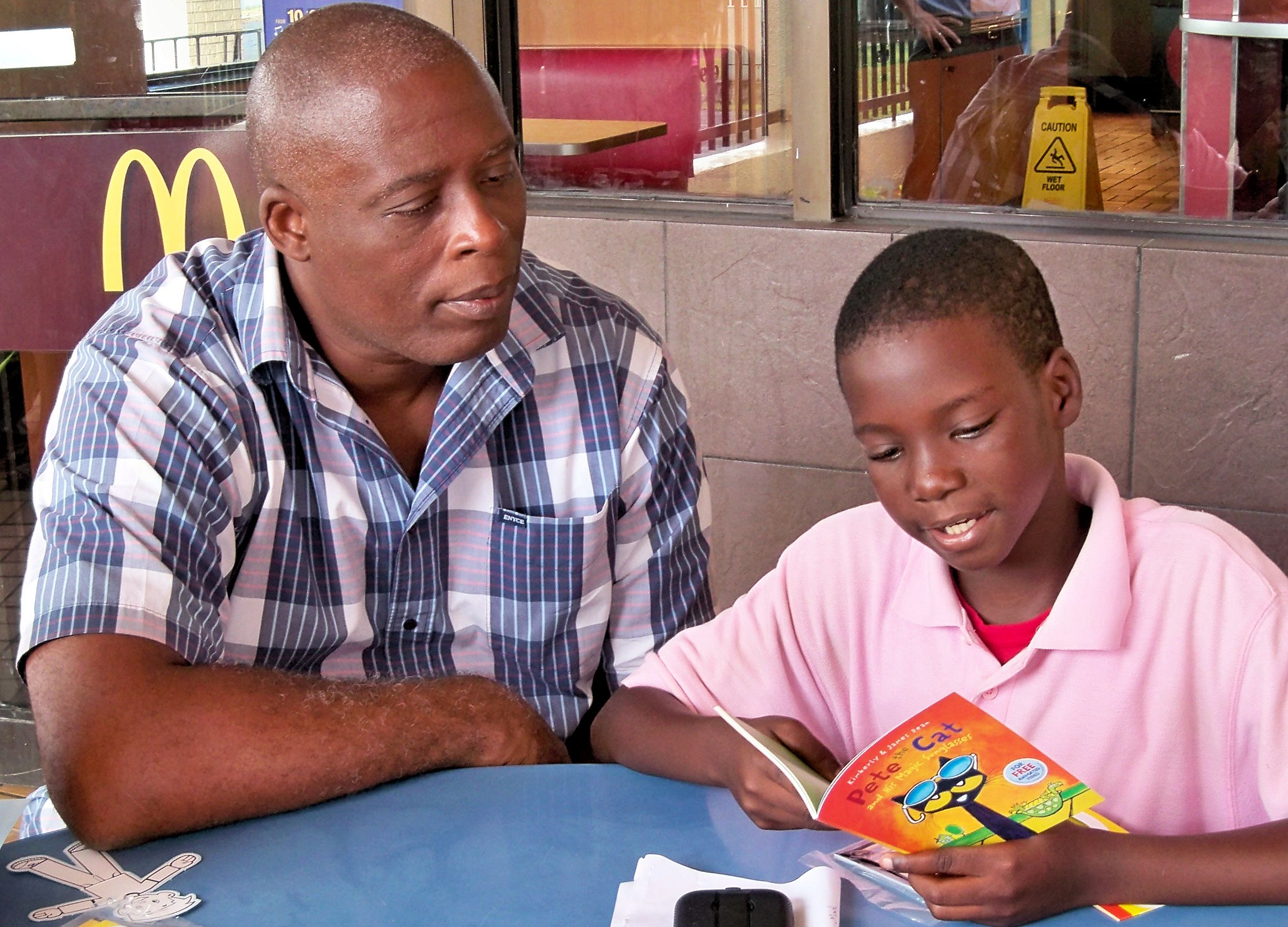 Parents ought to be very happy with the new Happy Meal treat McDonald's is giving. Youngsters get a book instead of a plastic toy with their meal in the Happy Meals Books program. The program that runs through Jan. 22 was launched Friday at the Villa La Reine restaurant on St. Croix.
On hand for the kick-off at McDonald's was the Juanita Gardine fourth grade class and teacher Davon Walter.
D'Nyah Sobratti, a student, said she was happy to get the books to start her own little library.
"I love it," Sobratti said. "I get to read and eat."
Walter said anything that allows and helps children to grow and be successful is an excellent venture.
The students got two paperback books that are four inches by six inches, the perfect size for little hands. They had a tour of the V.I. Public Library bookmobile and they were treated to a complimentary Happy Meal lunch. Jahmayah Hospedales, student and Crucian Carnival princess, read with flair, one of the Happy Meal books, "If You Give a Mouse a Cookie."
The other books included in the program are: "Big Nate," "Flat Stanley Goes Camping," and "Pete the Cat and His Magic Sunglasses."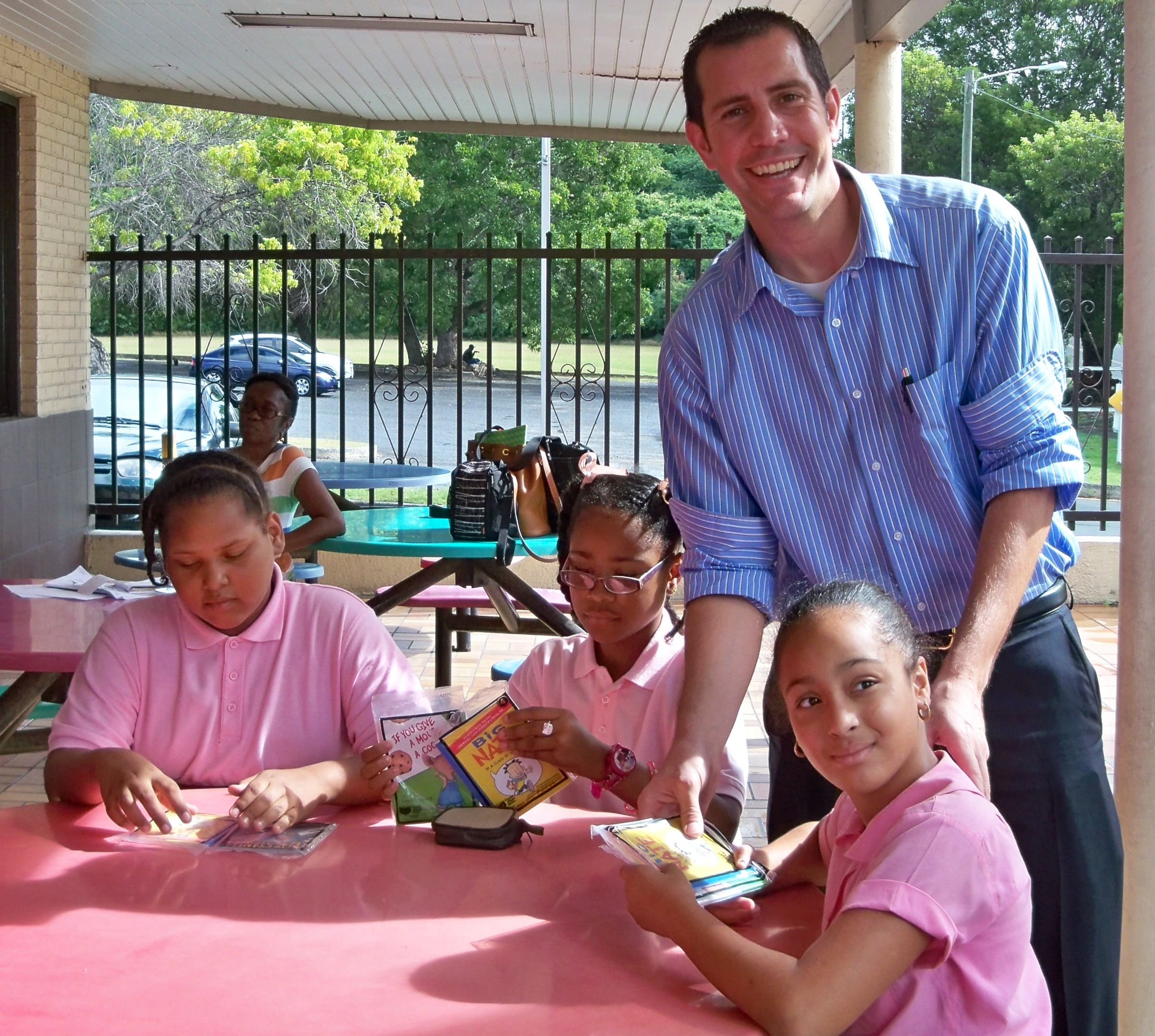 Michael Slezak, McDonald's St. Croix operations manager, presented Ingrid Bough, territorial director of Libraries, Archives and Museum, with a donation of $500. He said McDonald's was happy to promote literacy. Bough said with the donation they will purchase books written by local authors for children.
"By offering books and through this program McDonald's has found another way to combine the fun of the Happy Meal with an important issue in our community, which is literacy," Bough said. "This is wonderful with the current budgetary concerns. We're grateful to partner with McDonald's in this national initiative."
Rose Marie Charles, marketing coordinator for St. Thomas and St. Croix, said they have about 2,000 books to give out. During the program, McDonald's will host celebrity readings at the Lockhart Gardens restaurant on St. Thomas and the Villa La Reine location Jan. 10 and 17.
"We're excited to invite families to spend time together and celebrate the joy of reading through theses fun Happy Meal books," Slezak said.