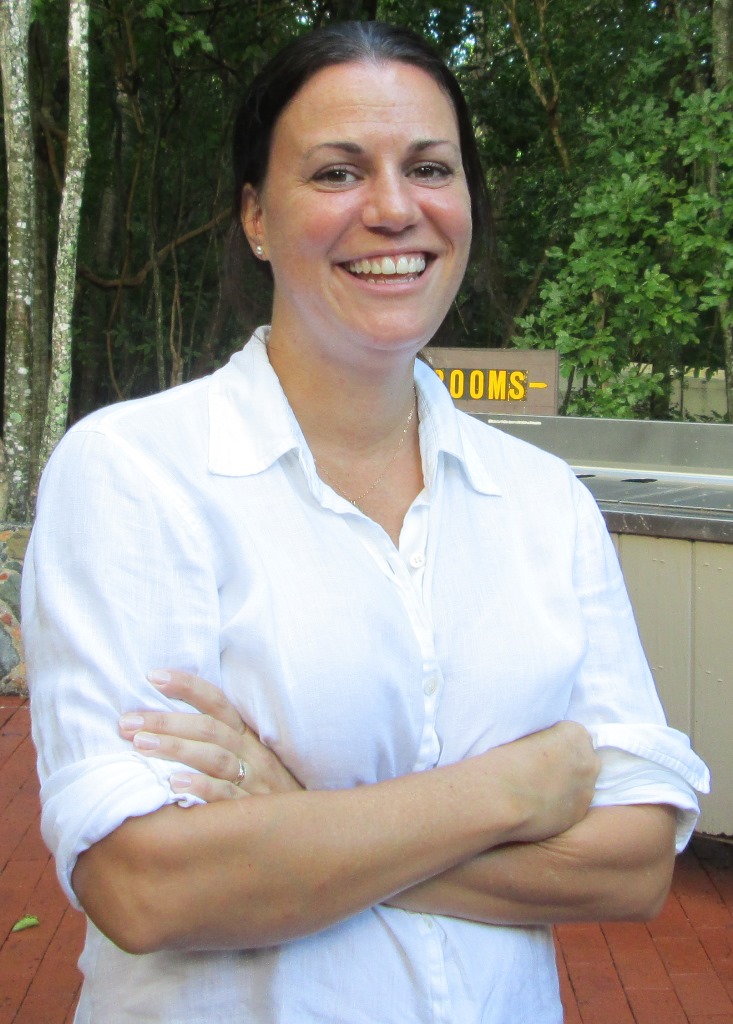 Anne Finney is a woman with many talents, but lately she's put her passion for historic preservation and skills with a camera to good use on St. John.
"I've been taking pictures of a lot of ruins," she said.
Finney made a name for herself photographing people in her native New Orleans, but a job as a photographer's assistant before just before Hurricane Katrina hit in 2005 changed her focus. The job took her along the Louisiana coast to document its many small communities. She said many of them didn't survive the storm.
Katrina forced Finney to evacuate to her brother's house in Colorado, where he worked as a park ranger for the Black Canyon of the Gunnison National Park. While there, she filled in for a three-month vacancy in the park's office, a post that led to other jobs for the National Park Service.
Returning to New Orleans, she got an interpretive ranger's job at Jean Lafitte National Historical Park and Preserve.
"I was still doing my photography on the side for the park," she said.
And she had a job for the New York Times scouting so the paper could do stories about children left homeless by Katrina.
"That changed my mind about documentaries," she said.
While working at Jean Lafitte, she met her husband, park ranger Rick Gupman. He is now the chief ranger at V.I. National Park.
A job at Denali National Park in Alaska followed but the two moved on to Haleakalā National Park on Maui in Hawaii, where three years ago they got married.
She wore the same lace wedding gown her grandmother, now 92, made for her own wedding. The gown took a beating in Katrina, but a somewhat horrified Finney said her mother put it through the washing machine and salvaged the dress.
Although she's been on St. John only four months, Finney is already involved in park life. With a bachelor's degree in history and a minor in fine arts from Loyola University in New Orleans and her master's degree in historic preservation at the Savanah College of Art and Design about half done, she quickly began volunteering on the park's archeology projects.
That volunteer work led to a temporary job in the archeology division, where she puts her photography skills to good use.
Along the way, she began to design jewelry, a vocation she intends to pursue further once she finishes getting settled on St. John.
And a tragic story concerning an orphaned bull mastiff dog she and her husband adopted from a New Orleans animal shelter led to work painting water colors of people's pets.
The dog, named Chief, suddenly got sick with a serious stomach ailment, and Finney and Gupman made a snap decision to opt for what they hoped would be life-saving surgery. Sadly, Chief died a week later, but the couple still had to pay off a huge surgery bill. She said the pet portraits painted under her Oxtail Designs company netted enough money to pay the bill, and she's still doing those portraits.
"I'm all over the place," Finney, 35, said, laughing as she discussed the various paths her life has taken.
When she's not taking photographs or at her archeology job, she's out hiking, swimming and getting to know the island.
"I hope I can contribute something," she said of her wish for how ever many years she spends on St. John.
More about Finney's work is online at www.oxtaildesigns.com and www.annefinney.com.