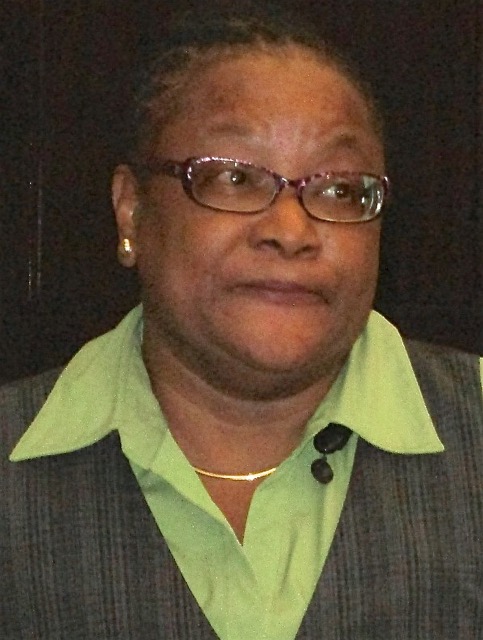 Parts of Cruz Bay are hotbeds of drug activity, according to two people that attended a Police Department crime prevention meeting held Wednesday at the Legislature building on St. John.
"Between the corner and the post office – it's the drug center in Cruz Bay. Everyone knows who the drug dealers are," Cruz Bay resident Theodora Moorehead said.
She was referring to a street identified on official maps as Veste Gade. It runs from the intersection where Nazareth Lutheran Church sits to the post office.
A Cruz Bay business owner, who asked not to be indentified due to safety concerns, said the area of the beach in front of Wharrside Village also had a high level of drug activity.
"And we deal with a lot of homeless vagrants," he said, adding that people defecate and urinate on the property.
Arlene Chalwell, St. John's deputy chief of Police, said that Cruz Bay's drug problem was not going to be fixed overnight. However, she did say a police initiative in September and October had officers out on the street in an effort to disrupt drug sales.
Police Sgt. Clayton Brown, after briefly leaving the meeting, returned to say that an officer was currently patrolling Veste Gade.
After the meeting, Brown said that marijuana is the drug that's usually sold on the streets of Cruz Bay. Crossing his fingers, he said that so far, St. John hasn't experienced the apparent drug wars that are plaguing St. Thomas and St. Croix.
While Kenson Jolly was murdered on Veste Gade in May, Brown said that was not a drug-related crime but rather a personal problem between Jolly and another man.
Moorehead asked that something be done about people loitering in Cruz Bay but Kenneth Blake, a special assistant to the police commissioner, said that it's been difficult to convince senators to pass a law putting some teeth in the territory's loitering law.
"It's not about votes. It's about safety," Blake said, adding that he's made progress with two senators.
All in all, Officer Maxwell Carty of the Crime Prevention Program said that St. John is in good shape when it comes to crime. He said that of 168 crimes recorded between July 5 and Dec. 15, only 17 fell into the serious crime categories that included things like assault, burglary, robbery, grand larceny, drugs, firearms and vehicle theft.
"Most of the complaints are disturbances," he said.
Lt. Maria Jones said that the Crime Stoppers program is back in action and urged people to call 1-800-222-TIPS or 1-800-222-8477 if they have information about any crimes. She also said a cell phone app can be downloaded from app stores like Google Play to make reporting crimes even easier.
Only about a dozen people attended the meeting and most of them were involved in law enforcement. That prompted Blake to note that Cruz Bay residents must not have many concerns when it comes to crime.
Blake said unlike similar meetings held on St. Thomas and St. Croix, the St. John's criminals are not standing outside the door listening to residents complain. He said their presence at meetings on the other islands makes people afraid to speak out.
Marilyn LaWare is St. John's crime prevention officer. She outlined programs like the Police Athletic League that she's in the midst of implementing. She said the program aims to develop positive attitudes among youths.
"And positive interaction with the police," she said.
Reach LaWare at 693-8880 and Carty at 776-1525.