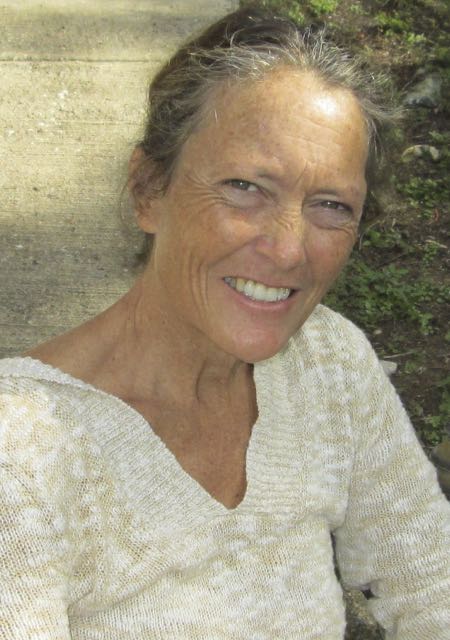 After a dozen years trotting the globe doing radio pieces about women in far-flung places through her nonprofit organization Outer Voices, St. John resident Stephanie Guyer-Stevens has expanded her scope a bit. She's currently wrapping up work on pieces about the interconnected lives of men who sail the South Pacific for Radio Australia.
"I spent the last year on the project," Guyer-Stevens said.
She spent a couple of weeks sailing from Christmas Island in the Republic of Kiribati with the men to gather information.
This piece comes on the heels of other projects focused on women that took her to places like Tibet, Bhutan, Cambodia and Hawaii, among others.
"I started Outer Voices as a way to tell the stories of grassroots women leaders in remote parts of the world," Guyer-Stevens said. "I had originally envisioned that work as a book, but a friend of mine who had been working in radio encouraged me to turn the stories into a radio documentary series, and that's how I started working in radio," she said.
The documentaries were broadcast on over 600 public radio, college and community stations around the world. While radio is the center of her work, Guyer-Stevens also does print and multimedia projects.
With her latest documentary about done, she's is settling into St. John and looking for her next challenge. She moved to the island a year ago when her partner, Dave Worthington, got a job as chief of resource management and interpretation at V.I. National Park.
Guyer-Stevens, 53, didn't set out to have a career in radio. After growing up on Cape Cod, Mass., and in Nova Scotia, she went off to Reed College in Portland, Ore., to get a bachelor's degree in religion.
"But mostly what I wanted to do was write. I was always interested in people and why they do things," she said.
After a spell in Hawaii, where she said she dabbled in the hippy-on-the-beach lifestyle and worked on a friend's organic farm, she headed first to Cape Cod before working in New York on a magazine.
During another stint in Hawaii, she got married and had two children. Malia is now 22 and a student at Bennington College in Vermont. Her son Jasper, 19, is at Wheaton College in Massachusetts.
The family moved to Healdsburg, Calif., in 2001, and Guyer-Stevens spent her time raising her children and working on Outer Voices projects.
However, after her experiences in Hawaii, she said, she longed to return to the tropics so, when the opportunity arose, she packed up her belongings and made the move.
"It's wonderful to live by the ocean," she said.
Guyer-Stevens said she likes the diverse group of St. John residents she's met because they're interested and curious about the rest of the world.
She enjoys the island's natural attributes and, with Worthington, spends time hiking the hills and kayaking the bays. And she said she's working on her swimming skills.
As for what's ahead, she had a quick answer.
"I don't know," she said, leaving the door open to many possibilities.
Learn more about Guyer-Stevens' work at www.outervoices.org.