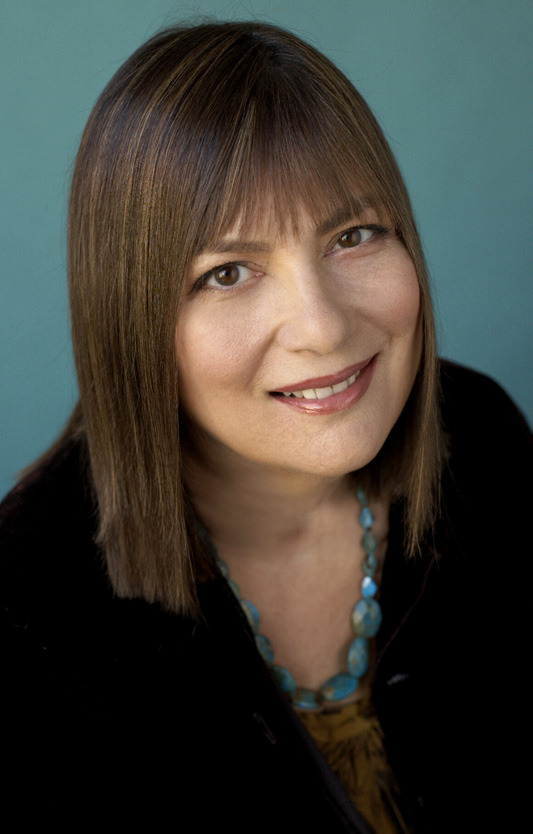 Local book lovers will have something to celebrate in February when New York Times bestselling author Alice Hoffman arrives in the territory to speak about her latest novel "The Marriage of Opposites," partially set on 19th century St. Thomas.
The Hebrew Congregation of St. Thomas will host a talk by Hoffman at the St. Thomas Synagogue on Friday, Feb. 5, at 6:30 p.m.
"The Marriage of Opposites," Hoffman's 23rd novel, caught the attention of many V.I. readers upon its 2015 release for its attention to an important, if sometimes neglected, facet of local history. The book chronicles the life Rachel Pomié, a strong, passionate woman who caused a scandal in the St. Thomas Sephardic community for entering a forbidden marriage, one which produced famed native son, and father of the impressionist painting movement, Camille Pissarro.
Pissarro, who was considered a master by a generation of European artists that followed, may be a famous presence in Hoffman's novel, but "The Marriage of Opposites" is ultimately his mother Rachel's story.
The Washington Post called "The Marriage of Opposites" a "fierce, sorrowful tale of the conflict between personal desire and social constraints that echoes through three generations on the island of St. Thomas in the first half of the 19th century."
In an interview with the Source on Thursday, Hoffman said her interest in writing Rachel's story began from her feeling for the sorts of silences that can puncture our ideas of history. Her recent works has often sought to give full dimension to characters, particularly female characters, whose stories are traditionally ignored or reduced by the historical archive.
"I'm very interested in telling stories of women who were not able to tell their own," Hoffman said. "That's really what I've been doing for my last couple of books. I've been writing historical novels, and I feel like women were just not given a voice."
Hoffman found in Rachel a character who lived in a world and cultural milieu that was remote and fascinating to her. For Hoffman, 19th Century St. Thomas had the sort of magic that has captivated her since her childhood.
"I had no idea about the complexity of the Caribbean – just none whatsoever," said Hoffman, whose February trip to St. Thomas will be her first to the region. "I found Rachel's story so fascinating and wanted to bring it alive for readers. I was so shocked that no one I know really knew much about the Pissarro family."
Hoffman said she first became interested in the background of the Pissarros after seeing work by Camille at an exhibition at Williams College. She said she knew of him as one of the French impressionists, but had no idea he was raised in a Sephardic Jewish community on a small Caribbean island. As she read more about his childhood, she became enthralled too by the curious life of his mother, whose story she felt a strong desire to rescue from obscurity.
Although Hoffman has travelled to Paris, where part of "The Marriage of Opposites" is set, she said that her conjuring of Rachel's St. Thomas was one she mostly did by reading non-fiction accounts.
"When you're writing a historical novel it's strange because yes, the place is still the place, but also the place no longer exists. The place in time no longer exists," she said. "Yes, you can get some things from visiting, but really I'm more interested in reading accounts of the history."
But when St. Thomas resident Jacqueline Silverburg, a member of the island's Hebrew Congregation, approached Hoffman to give a presentation in the Virgin Islands she didn't hesitate to accept.
"I just feel honored to be able to be there, to walk where the Pissarros walked. It will be very intense emotionally," she said. "I'm also looking forward to seeing the natural phenomena that I wrote about – the flowers and trees, the landscape; walking into that world that's so different from the world that I live in – gritty and freezing Boston."
Hoffman, who was born in New York, has been writing professionally since her early twenties. Her work has been published in more than twenty languages, as well as adapted into major motion pictures including the film "Practical Magic." In addition to her books, her short fiction and non-fiction have appeared in The New York Times, The Boston Globe Magazine, Kenyon Review, The Los Angeles Times, Architectural Digest, Harvard Review, Ploughshares and other magazines.
Following Hoffman's presentation, a one-night-only art exhibition, curated by Priscilla Hintz Knight and featuring several original drawings and etchings by Camille Pissarro, will be held at the Lilienfeld House across the street from the Synagogue.
Hoffman will sign copies of her books at the reception. "The Marriage of Opposites" will be on sale for $25.