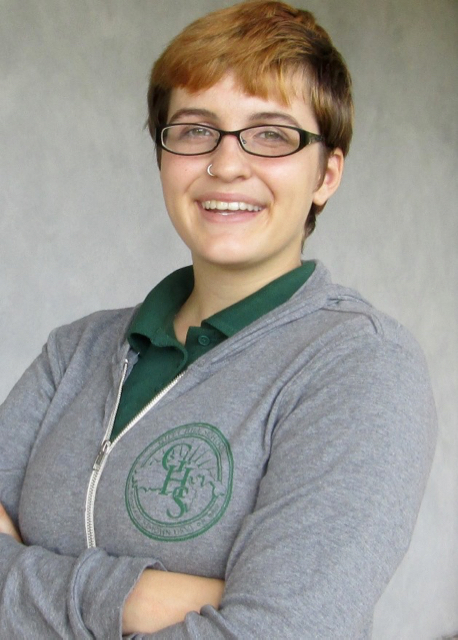 In the essay that earned her the Hebrew Congregation of St. Thomas' award, given every year to students who embody the principals of Martin Luther King Jr., Gifft Hill School 11th grade student Vela Culbert came up with an action plan for helping homeless people.
"I wrote it in a way that would make it possible," she said.
She said that she noticed that homeless people aren't dressed right for getting jobs. To help them along that route, she devised a plan to use donated clothes in several ways. In addition to distributing the ones in good shape to homeless people, she said those that aren't usable as is could be "renovated" into blankets or bags. Those items as well as usable clothes could be sold, with the proceeds going to buy new clothes for homeless people.
As for the award ceremony, Culbert said it was humbling.
"The synagogue was beautiful, the rabbi and the entire service was welcoming, the other candidates were friendly and, well, amazing," she said.
While she said she likes English, a subject that came in handy when writing the essay, she really likes art. Indeed, while Culbert hasn't quite decided on what she wants to do when she's done with school, she said it might involve art.
Her list of interests is vast, and at 16, she doesn't have to decide quite yet. The list includes snowboarding, drawing, reading, writing, editing videos, photos, and essays, singing, theater, watching movies, and hairstyling.
However, she said that before she heads off to college, she'll probably take a gap year. She said she expects to learn how to be a beautician during that year so she'll have a skill that will pay college expenses.
She doesn't have much free time, but when she does, she said she likes to read.
At Gifft Hill, she's vice president of the student council and a member of the National Honor Society, and participates in the theater program. She's a frequent volunteer at community events including those held by the Animal Care Center of St. John and the St. John Cancer Fund's Light Up the Night.
She spends summers with her grandmother in Winter Haven, Fla., where she volunteers with the Polk State Community College's Kids at College program. She said it provides activities for students outside of school.
And she has a job, working at Coconut Coast Studios.
"I do computer stuff," she said, adding that she also babysits.
Culbert was born at Roy L. Schneider Hospital. She lived on a boat for the first six years of her life before moving ashore with her mother, Keryn Bryan, and her sister, Dore, now 25.
She's attended Gifft Hill since kindergarten, and said she likes the school because it's familiar.
"It's small so you know everyone, and the teachers know what's going on in your life," she said.