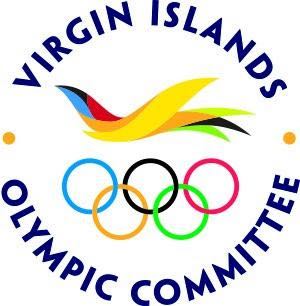 With preparations under way for the Olympic Games this summer in Rio De Janeiro, Brazil, the V.I. Olympic Committee on Tuesday unveiled a new logo that will identify the territory's athletes and supporters.
V.I. Olympic Committee President Angel "Chico" Morales unveiled the logo before officials and the media at a ceremony at Government House on St. Thomas.
The logo represents "the start of a new chapter," Morales said, as the organization moves to establish and find donors to fund more grassroots sports and training programs for aspiring champions.
The U.S. Virgin Islands is celebrating a half-century of participation in the Olympics, according to a news release from Government House, and the logo design was created by the committee in order to commemorate the anniversary.
Described as a stylized image of a colorful bird in upward flight, it's meant to convey hope and aspiration, according to Morales.
Gov. Kenneth Mapp expressed his support for the V.I. Olympic Team and his appreciation for the committee's efforts to support the team and to professionally represent and promote the Virgin Islands.