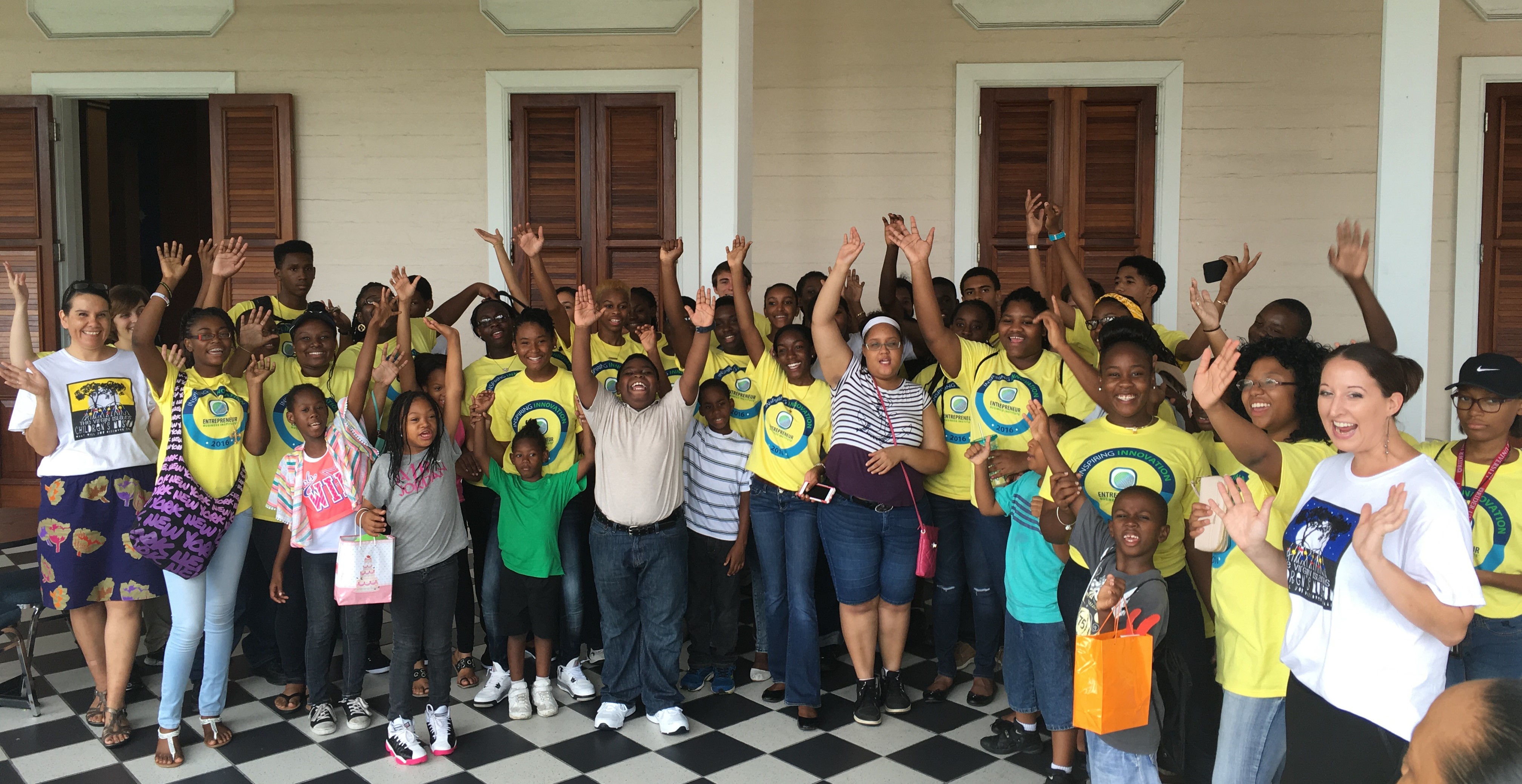 International Capital & Management Company (ICMC) in partnership with the University of the Virgin Islands School of Business facilitated another successful Entrepreneur Business Institute (EBI) Community Engagement Day, a day dedicated to service. This year, EBI students served as tour guides to the participants of Camp Shriver sports camp at the Virgin Islands Children's Museum on Saturday, July 2.
Thirty EBI students, representing the majority of the territory's high schools, volunteered. Camp Shriver is a sports-focused summer camp sponsored by Catholic Charities of the Virgin Islands and supported by ICMC for children with developmental and physical disabilities between the ages of six and 15. They arrived on Saturday morning for a day filled with educational, science-related activities and demonstrations, and were guided through the various hands-on experimental exhibits offered at the museum.
Since its inception, the EBI program has maintained a day of service as part of its curriculum. From hosting fundraisers for various non-profit organizations to painting and renovating the Boys & Girls Club or planting an herb garden for Yellow Cedar residents, the EBI students leave the program with an understanding and a desire to serve.
"The purpose of EBI's Community Engagement Day is to build an interest and a legacy of community involvement in our young Virgin Islanders" said Community Relations Director Karen Nelson-Hughes. "ICMC has developed a culture of community engagement and volunteerism amongst its stakeholders with a focus on the improvement of the Virgin Islands, and we, therefore, work to instill those same values in the participants of the EBI program. This year's Community Engagement day was an educational opportunity for both EBI and Camp Shriver participants."
EBI is a free three-week summer program designed to help high school students develop entrepreneurial, leadership and business skills, while providing an insight into the college experience and campus life. The program also offers students the opportunity to experience mentorship from successful entrepreneurs and business leaders in the community, while participating in active discussions about business concepts and entrepreneurship.
"ICMC is proud to once again offer the community such an important and impactful program," said Cornel Williams, president of ICMC. "EBI Community Engagement Day not only addresses our community's immediate needs but also provides the students with a sense of fulfillment by giving of oneself to others in need. It ultimately proves that even the seemingly small things make an impactful difference in our community."
Local businesses who have signed on as key supporters for EBI's Community Engagement Day are Subway and Frenchtown Deli, which both donated lunch for the students.