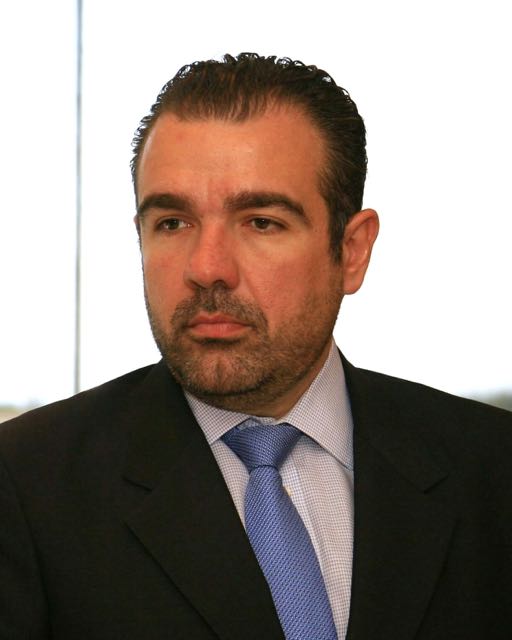 Alvaro Pilar, the newly appointed chief executive officer of the U.S. Virgin Islands Innovative Companies, is no stranger to telecommunications or the USVI.
Born in Spain, Pilar traveled extensively as a child with his father, a telecommunications switch engineer who worked for International Telephone and Telegraph, the company that once owned the U.S. Virgin Islands telephone system.
Many years later after a successful career in accounting with Arthur Anderson and after being in top management for other communications companies, Pilar landed in the U.S. Virgin Islands as the executive vice president and general manager of Centennial Communications.
Centennial was a Puerto Rico-based company that made a successful bid in 2008, after two years of wrangling with the Public Services Commission, to become an eligible telecommunications carrier in the Virgin Islands. Shortly thereafter, Centennial was purchased by AT&T for $1 billion.
Between then and now, Pilar, who admits he gets bored without a challenge, has – among other things – served as the executive director of the Puerto Rico Ports Authority.
Pilar says he is happy to be back in the Virgin Islands and looks forward to the challenges associated with taking the beleaguered company to a new level of effectiveness and service to the community.
When asked what he would like the internet part of the company to look like five years from now, Pilar envisioned a time when he could provide on-demand bandwidth that would work much like electricity.
"As a customer increases their need for bandwidth, the bandwidth will be there," he said in a recent conversation. "Just like electricity; when you turn something else on, the electricity automatically meets the need."
A release from the company announcing his appointment said, "Pilar will work closely with Innovative's management team to develop and carry forward the organization's strategy to create the leading, integrated communications and media company in the U.S. Virgin Islands."
He said the new company is prepared to reach the next level of service with a "customer first approach."
Innovative, which is part of a network of publicly held companies under the ATN International umbrella, also provides service to the British Virgin Islands and St. Maarten.