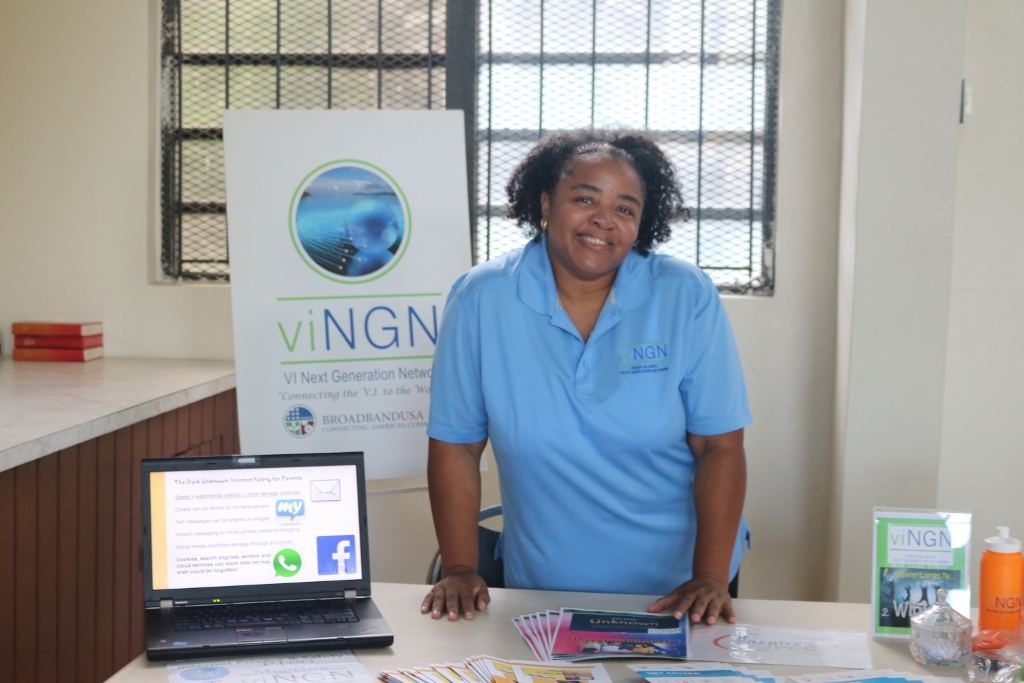 With the theme "Invest to Protect," the Virgin Islands Next Generation Network (viNGN) shared digital privacy and Internet safety tips with parents, faculty and students of the Calvary Christian Academy at the school's first Parent Teacher Student Group (PTSG) meeting on Tuesday, Sept. 13.
Attendees learned about digital privacy advocates Electronic Frontier Foundation (EFF), and they received informational worksheets for "6 Degrees of Information," produced by NetSmartz/National Center for Missing and Exploited Children (NCMEC). This short film highlights the many ways digital privacy and online safety can be compromised by leaving "digital footprints" – personal identifiable information (PII) of which we are not even aware.
Parents who feel overwhelmed by technology and online threats can rest assured that they can keep themselves and their children safer on the Internet, according to viNGN outreach leader Anita Davis.
"You 'Invest to Protect' with time and attention. By limiting computer and device use, setting up parental controls, and learning more with free online courses, like Internet Safety at GCFLearnFree.org. You don't have to have a Ph.D. in computer science to learn more about cyber security," Davis said.
For information about free Internet privacy training, contact Anita Davis of viNGN at 715-8581, ext. 2244 or visit the Web site: www.vingn.com. Follow viNGN on Facebook, Twitter and Instagram (@viNGN).