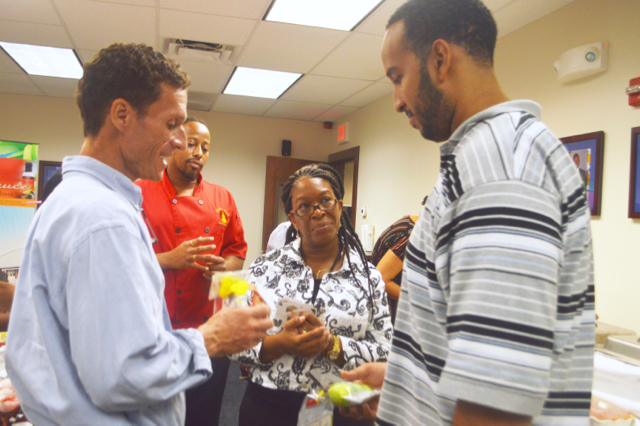 Local private sector buyers met with some of the territories small manufacturers during a Business2Business event organized by the U.S. Virgin Islands Economic Development Authority.
According to a USVIEDA news release, the purpose of Wednesday's event was for merchants to learn about potential local products that can be sold at their stores. Seven local buyers and 16 local small manufacturers took part.
It was the second time the Enterprise Zone Commission, an entity of the USVIEDA, has hosted the event. The B2B was held via video conference feed between the USVIEDA office on St. Thomas and the conference room at the William D. Roebuck V.I. Economic Development Park on St. Croix.
"It is certainly a pleasure for the USVIEDA to be able to assist local small manufacturers in their efforts to market their products to potential V.I. buyers," said USVIEDA acting Chief Executive Officer Wayne L. Biggs, Jr. "The B2B Event is a tremendous opportunity to inspire targeted business relationships and conversations among its participants."
The event was scheduled to coincide with the October observance of National Manufacturing Month. National Manufacturing Month expanded from National Manufacturing Day.
The small manufacturers represented fashion, skincare and beauty, health and wellness products, accessories, scented candles, tea, food, dolls, literature, and photography. Further information in the B2B event is available by contacting Nadine T. Marchena Kean at 340-714-1700, and on information on other USVIEDA programs by contacting the St. Croix office at 340-773-6499 or the St. Thomas office at 340-714-1700, or online at www.usvieda.org.