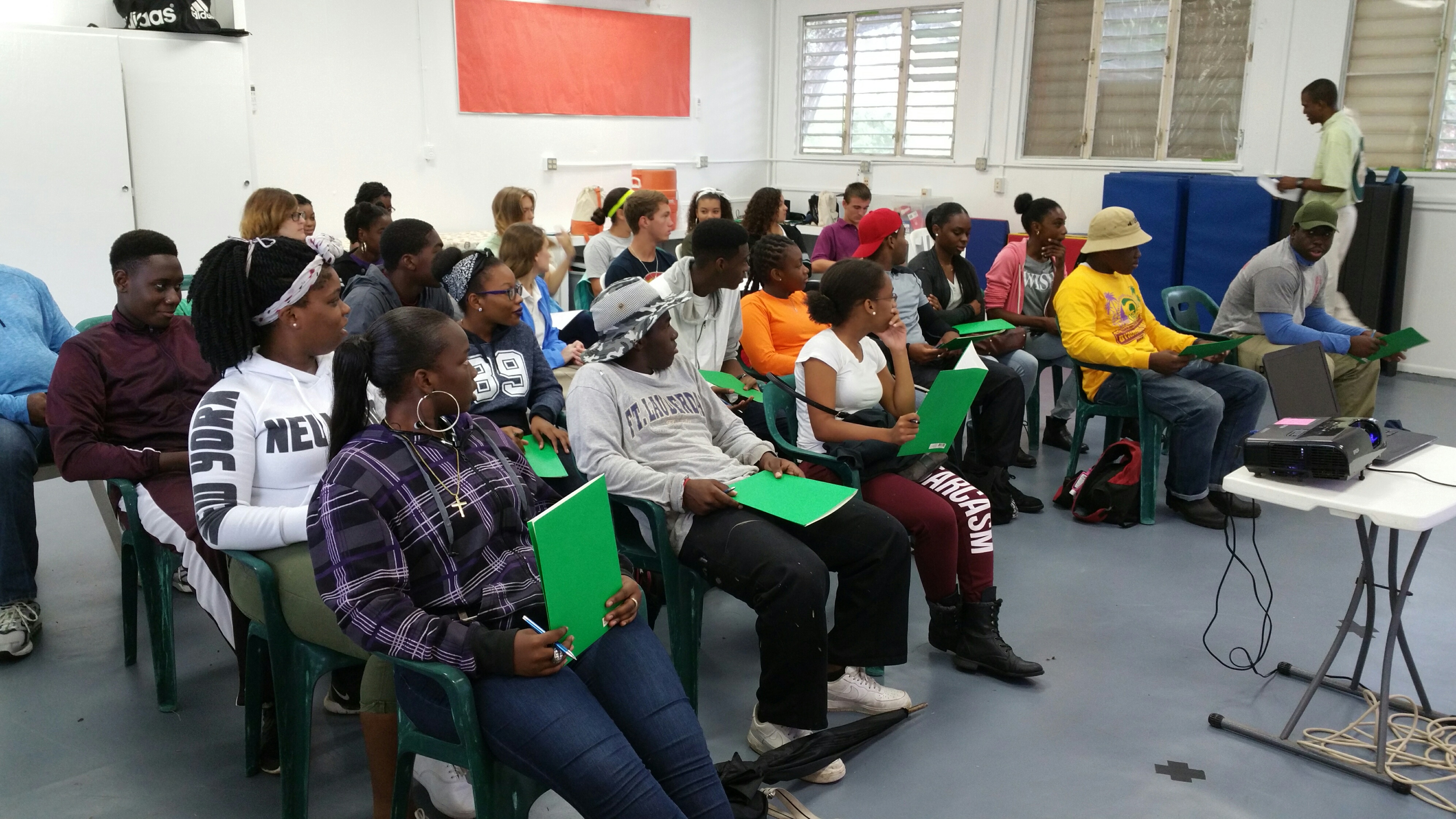 On two recent public school holidays, the Coral Bay Community Council (CBCC) held its second Environmental Justice youth event entitled "Too Much Trash: What Do We Do?" at the Guy H. Benjamin Community Center in Coral Bay. About 25 high school students participated from the Junior ROTC Program at Eudora Kean High School and Gifft Hill School. CBCC's second Youth in Action on St. John event was funded by a U. S. Environmental Protection Agency (EPA) Environmental Justice grant.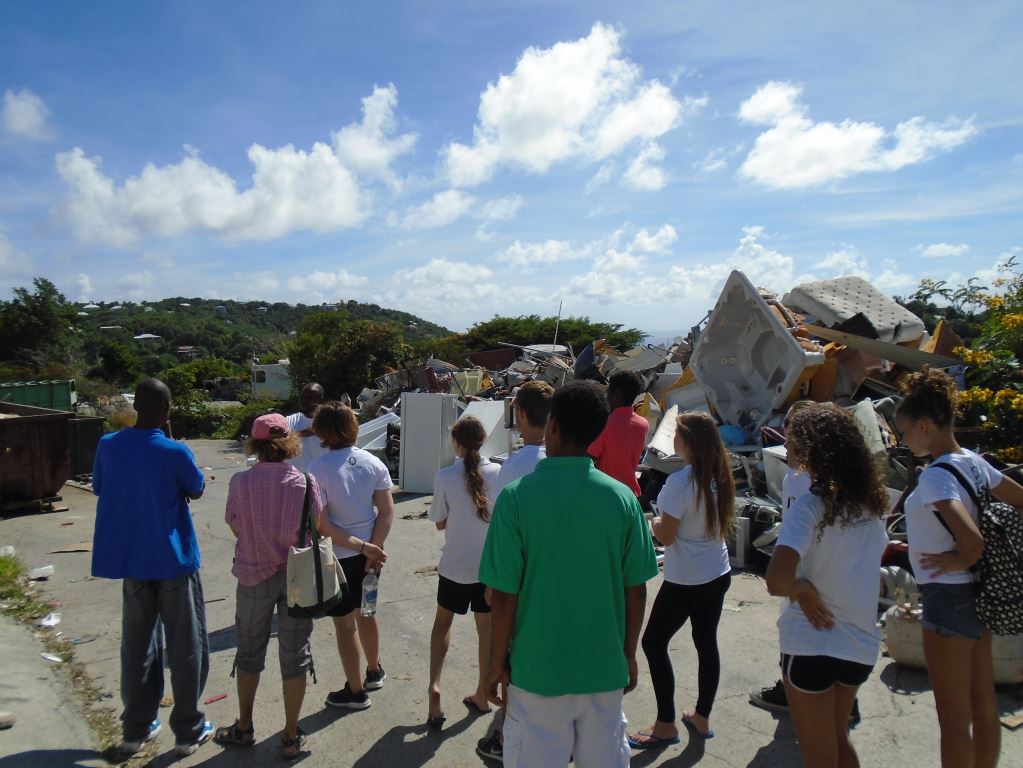 The territory's serious solid waste management issues – and solutions – were the focus of the presentations and discussion. Mario Leonard, director of the solid waste division on St. Thomas, and Kysha Wallace, acting communications manager, of the Virgin Islands Waste Management Authority (VWMA) explained the solid waste handling process and citizen's responsibilities, and the dollar cost. Gary Ray, Ph.D., board member and volunteer of the Island Green Living Association, spoke about the importance of recycling and repurposing trash. Jim Casey, EPA's V.I. coordinator, spoke about government and citizen responsibilities to properly handle and dispose of litter and trash, and protect the environment, especially the waters.
Students also participated in the development of a public service announcement (PSA) video with volunteer videographer E. Franklin Tulloch. A field trip to the VIWMA Susannaberg Transfer Station and the Island Green Living Association Resource Depot gave students the opportunity to see how solid waste is managed and recycled locally. CBCC thanks all the presenters and Veronica Pozas, teacher at Gifft Hill School, and Col. Alfred Francis, leader of the Junior ROTC program at Eudora Kean High School, for bringing their students to participate in this event.