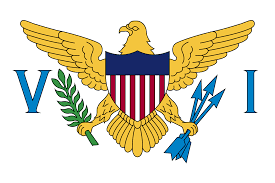 Soraya Diase Coffelt, a former Superior Court judge, gubernatorial candidate and – briefly – attorney general of the Virgin Islands, will announce her plans to run for governor again at a campaign kickoff Tuesday on St. Croix.
Coffelt's event is scheduled for 11 a.m. Tuesday at Gertrude's Restaurant on St. Croix. In an email inviting the press to the event, she said she will "begin to lay out my vision to lead a transformation into the next decade for the people of the Virgin Islands.
"This is an exciting time for my supporters and me," she said in the email.
Coffelt is a lawyer and former judge of the V.I. Superior Court. She was the first woman and first Hispanic from St. Thomas to serve as a judge.
In 2014 she ran for governor as an independent, choosing as her running mate John Canegata. During the campaign, supervisor of elections disqualified the Coffelt-Canegata team, but they filed suit and the Third Circuit Court of Appeals affirmed their candidacy pursuant to Virgin Islands law. The pair finished third behind Gov. Kenneth Mapp and former Delegate to Congress Donna Christiansen.
After the election, Mapp tapped her to be his attorney general, but she quit the position shortly after taking it, accusing the new governor of trying to micro-manage the office and her.