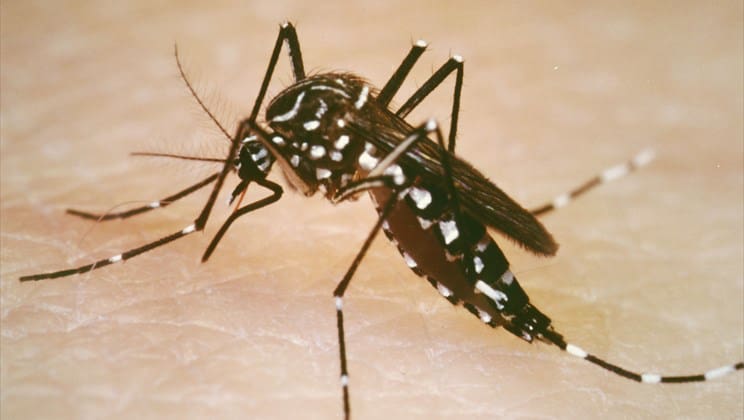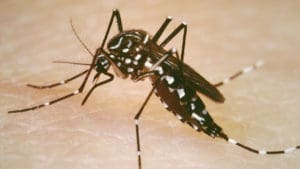 Very few cases of Zika have been reported in the last few months and for several weeks there have been no new cases, but the V.I. Department of Health says it's still too soon to say the outbreak of the disease is over.
Territorial epidemiologist Esther Ellis said the weekly surveillance data does indicate that transmission levels are very low.
"We hypothesize that the trend will be the same as chikungunya and once the outbreak is over we may have some time of low or no transmission," Ellis said. "However we don't anticipate the need to test pregnant women ending anytime soon."
Last week a U.S. Centers for Disease Control report found that serious birth defects have been seen in about one in 12 – about eight percent ­– of fetuses or infants of pregnant women with Zika infection in the first trimester.
"So far our numbers [U.S. Virgin Islands] are lower but the majority of our Zika positive pregnant women have not yet given birth so it's too soon to say if we will follow the same trend," said Ellis.
Zika can cause unborn babies to be born with developmental defects including vision issues and microcephaly, a condition in which an infant's head is smaller than average. Last month the territory reported its first case of Zika-relatd microcephaly.
The report found that more than 120 pregnancies have resulted in Zika-associated birth defects. This sampling of U.S. territories represents the largest number of completed pregnancies with laboratory confirmation of the virus to date.
Results were analyzed from American Samoa, Puerto Rico, the Federated States of Micronesia, the Republic of Marshall Islands, and the U.S. Virgin Islands for January 1, 2016, to April 25, 2017.More than 2,500 possible cases from these islands were reviewed, with 1,508 having confirmed cases of Zika.
"As these latest findings illustrate, Zika virus poses a serious threat to pregnant women and their babies, regardless of when the infection occurs during the pregnancy," said CDC acting Director Dr. Anne Schuchat in a news release. "Women in the U.S. territories and elsewhere who have continued exposure to mosquitoes carrying Zika are at risk of infection. We must remain vigilant and committed to preventing new Zika infections."
The findings track with a recent CDC report that covers the 50 U.S. states and the District of Columbia. In U.S. states, 15 percent of first-trimester infections resulted in Zika-related birth defects compared to only eight percent in U.S. territories, but since these estimates are based on small sample sizes they aren't considered statistically different.
This report is also the first with sufficient data to develop preliminary estimates for birth-defect risk levels in the second and third trimester. For pregnant women in U.S. territories with Zika confirmation, there's a five percent chance of having a child with birth defects when the infection is contracted in the second semester and a four percent risk in the third.
"This report highlights the threat of Zika virus infection in pregnancy, particularly the risk of damage to the baby's brain," said Peggy Honein, co-lead of the Pregnancy and Birth Defects Task Force, CDC Zika Response, in a news release. "To help us fully understand and plan for Zika's effect, we must continue to monitor babies for any problems with vision, hearing, or other disabilities."
According to the report, 59 percent of infants born to women with laboratory evidence of recent possible Zika were tested for the virus at birth. Of the 2,464 live-born babies, 52 percent of them had the recommended head imaging and 79 percent were reported to have their hearing screened.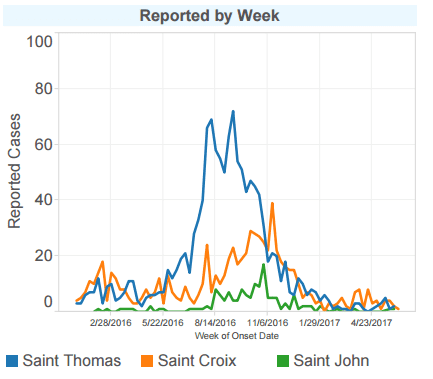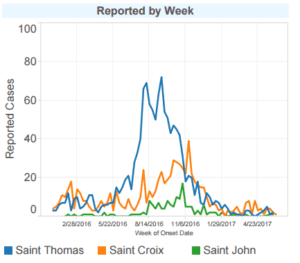 Since the outbreak was first detected in the territory in late January 2016, a total of 1,255 people have tested positive for the virus. New cases per week have significantly decreased in 2017, with the outbreak peaking in St. Thomas late last summer and in the fall on St. Croix.
Excluding cases in pregnant women, St. Thomas now has 682 confirmed cases and St. Croix has 247, while St. John stands at 88. Since the first local case was announced in January 2016, a total of 2,865 tests have come back negative and 46 are currently pending results.
Zika's most common symptoms are headache, fever, rash, joint pain and red eyes (conjunctivitis) and pain behind the eyes, which can make it difficult to distinguish from dengue. Conjunctivitis is not caused by dengue, however, so it can be a telltale sign of having Zika.
According to Health, people can protect themselves and their families from mosquito bites by following these three cautionary measures that start with a D:
– Dress: Wear protective clothing such as long sleeves, long pants and light colors;
– Drain: Get rid of water containers in and around your home;
– Defend: Use repellent on exposed skin and treat clothes with one of several EPA-approved repellents.
Free Zika testing is available for pregnant women regardless of whether they are showing symptoms. Educational materials are being distributed in English and Spanish. Prevention tool kits with items like mosquito nets, insect repellent and condoms are being given free of charge to pregnant women at the following locations:
On St. Croix
– Department of Health MCH Clinic
– Department of Health WIC Clinic
– Juan F. Luis Hospital and Medical Center
– Frederiksted Health Center
On St. John
– Health Care Connection
– Myrah Keating Smith Community Health Center
On St. Thomas
– Department of Health MCH Clinic (Pediatric)
– Department of Health Community Health Clinic (Prenatal)
– Roy Lester Schneider Hospital
– East End Medical Center
Local information about the Zika virus is available by calling the Department of Health Emergency Operations Center at 340-712-6205. More general information about the Zika virus is available toll free by calling 1-800-CDC-INFO.
Health is also partnering with several labs and clinics throughout the territory to provide free virus testing for anyone who is showing symptoms. The department said those turned away from testing who have been told to pay for testing can call Health, since it has agreements in place with several facilities. These places should not be charging for Zika testing:
On St. Croix:
– Acute Alternative Medical Group, 772-2883.
– Beeston Hill Clinical Lab, 773-4990.
– Clinical Laboratory Inc. (Sunny Isle), 778-5369.
– Frederiksted Health Care, Inc., 772-0260.
– Gov. Juan F. Luis Hospital & Medical Center, 778-6311.
– Primary Care PLLC, 718-7788.
On St. John:
– Myrah Keating Smith Community Health Center, 693-8900.
On St. Thomas:
– Community Medical Laboratory, 776-7444.
– Cranston/Dottin Biomedical Lab, 774-6256.
– Doctors Clinical Laboratory, 774-2760.
– Havensight Medical Laboratory, 774-5515.
– Roy Lester Schneider Hospital, 776-8311.