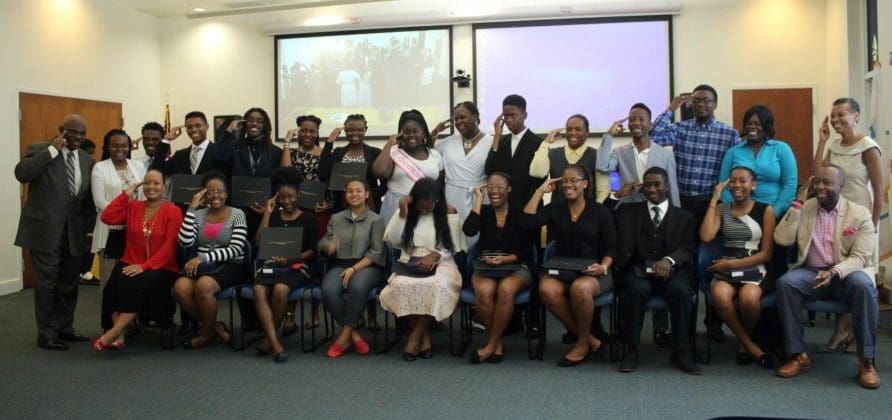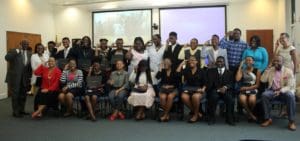 It was a day of inspiration and celebration as 12-year-old CEO of ChubiiLine Fashions, Egypt "Ify" Ufele, and her mother, Dr. Reba Renee Perry, spoke at the recent closing program for the Entrepreneur Business Institute (EBI) class of 2017 that took place at UVI's St. Thomas Campus this past weekend.
The subject of bullying at a young age, Egypt turned to her creative energy as an escape … an escape that, with the training from her grandmother, the inspiration of her older sister who was also a fashion designer, and the direction of her mother, began her entrance into the world of fashion and what has led her to become one of the youngest designers to be featured at New York's famous Fashion Week. Egypt was named as a U.N. Youth Ambassador and has attracted media coverage and accolades from around the world.
"We were so very excited to host this young entrepreneur as we celebrated the successes of our talented young students who worked hard this summer to create their very own businesses as part of our annual EBI Summer Program," said Karen Nelson-Hughes, ICMC community relations director, who also thanked the office of Senate President Myron D. Jackson for connecting Ms. Ufele with ICMC for this exciting event.
"Our EBI grads and their guests were definitely inspired, as they were able to see a young person who had put into practice all of the things that our students had learned during their program, as well as the limitless possibilities that entrepreneurship can offer."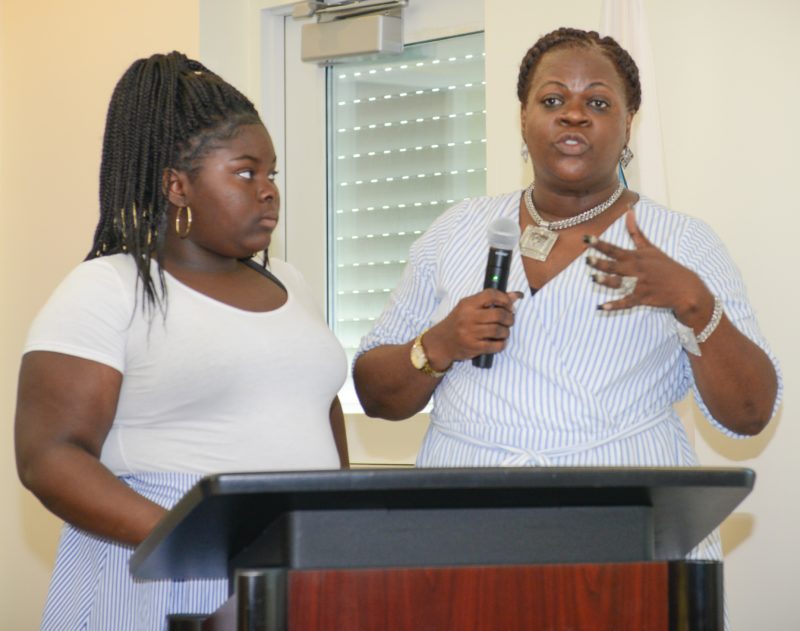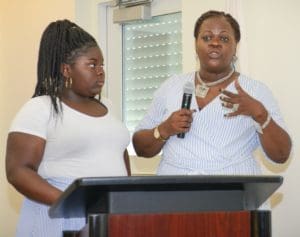 In an effort to positively impact the business landscape and empower and prepare young Virgin Islanders with the important skills of business and entrepreneurship, ICMC, in partnership with the University of the Virgin Island's School of Business, has coordinated this free summer program each year for over 10 years in order to set a clear course to assist students in developing key skills surrounding entrepreneurship, leadership and business, while providing insight into the college experience and campus life.
"It is programs such as this that truly reflect ICMC's mission to positively impact the Virgin Islands community, and very specifically in this case, the territory's young people," said Cornel Williams, president of International ICMC.
For two weeks, 15 students from across the territory had the opportunity to reside on the UVI campus to enjoy a pre-college experience and learn about the advantages and challenges of entrepreneurship, experience mentorship from successful business leaders, while participating in active discussions about concept development and business ownership.
"We strive to identify those who will benefit the most from our entrepreneurial training offerings," said Dr. Paul Flemming, assistant dean for the School of Business on St. Croix and EBI director. "Many of our past students have since gone on to open successful businesses of their own, and we aspire to continue this trend, as together we inspire the future business owners and leaders of tomorrow."
For more information about this exciting program, contact Karen Nelson-Hughes at communityrelations@icmcvi.com or via phone at 777-1302.