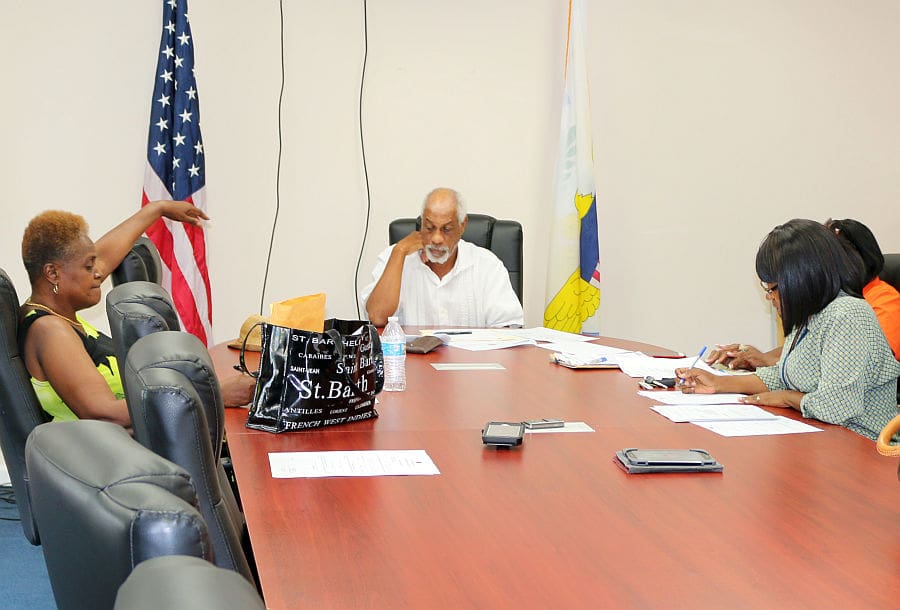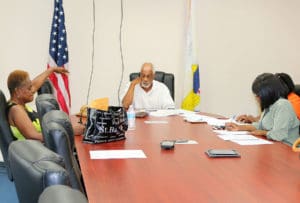 Three months after the votes were counted and in response to a judge's order, St. Thomas-St. John District Board of Elections members gathered Monday to certify the April 8 special election results, paving the way for Janelle Sarauw to take her seat as the district's seventh senator.
The vote to certify was tight, with two out of five members – Lydia Hendricks and Alecia Wells – voting to do so. Board chair Arturo Watlington, Jr. and member Carla Joseph abstained, while member Ivy Moses voted against certifying the results. Members Diane Magras and Maurice Donovan were absent.
With 1,292 votes, Sarauw was the highest vote getter in the special election, which was called by Gov. Kenneth Mapp in response to the V.I. District Court dismissal of lawsuits filed by Sarauw and former senator-elect Kevin Rodriquez. After the general election last November, Sarauw challenged Rodriquez's eligibility, and the electoral and legal battle came to an end June 28 when the Legislature voted 8-6 not to admit Rodriquez.
The district Elections Board, after the special election, voted not to certify the results after being advised by their attorney that Sarauw could only take the Senate seat after Rodriquez was de-certified. A Third Circuit Court opinion compelled the Legislature to act, and after their vote in a June 28 session, Senate President Myron Jackson sent a letter to the Elections board informing its members that there was "no longer any impediment" to certification.
In a separate lawsuit and in an effort to speed up the process, Sarauw has sought relief from the V.I. Superior Court, which last week granted her request for mandamus relief and ordered the district Elections board to certify the special election results.
Before Monday's vote, Joseph was vocal about her concerns over the process and said that she has continued to be approached by community members who voted for Rodriquez during the general election.
"I have great, great, great hard feelings regarding this election," Joseph said. "I am concerned that we have disenfranchised voters in a primary election that voted, and voters in a primary election that were disenfranchised. They are saying that their vote didn't count and how am I to answer that? It is very disheartening."