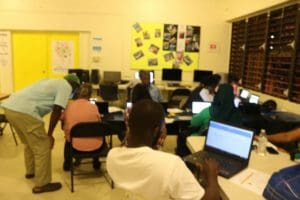 Virgin Islands Next Generation Network Inc. (viNGN) collaborated with the Resident Council of the Oswald Harris Court Community for a free technology seminar entitled "Each 1 Teach 1" on Wednesday, July 12, at the Ruth Dazle Community Center's Boys and Girls Club Public Computer Center. The purpose of the seminar was to share the free online training resources available to anyone, anywhere with an Internet connection via viNGN's blog.
The viNGN's Mobile Public Community Center (PCC) made its debut at the event, as 10 customized Chromebooks were added to the PCC's available computers so that all in attendance could take part in the workshop. A variety of skill levels were evident: one woman learned to use a computer for the first time; a gentleman made a beeline to business training for entrepreneurs; a young woman found lessons on programming games; an educator easily found the Microsoft training she needed. Everyone received printed guides to help them to locate these tools and resources from any Internet-connected computer or device.
The Free Online Training list may be accessed at any time by visiting viNGN's Web site http://www.vingn.com and clicking the blog link in the top menu. From there, click the "Free Online Training" icon in the right sidebar, or click the "Online Training" link on the blog's top menu. The page contains several sections:
Basic Digital Literacy – For beginners and moderate users, it includes links to the Absolute Beginners Computer Lab and the Internet Starter Kit
Educational – For students of all ages, with many popular learning sites plus official GED and SAT links
Programming, Coding – For novices or experts, to learn coding, web development or game design; it includes the popular Hour of Code
Literary – U.S.V.I. Public Libraries EBSCOhost linkage (Library Card required), e-readers and free online children's books
Online Research – For Caribbean and general genealogy and other resources, University of the Virgin Islands, Digital Library of the Caribbean, the official VI Code and more
Professional – Free resources for entrepreneurs, including links to SCORE, SBA, UVI-SBDC Online Training Center, and TED Talks
Higher Education – Includes low-cost or free advanced training from UVI CELL, edX, MIT Open Course Ware, and Open Text links for free digital textbooks
Financial Literacy – Access Money Smart resources for adults and children, free Quickbooks video tutorials, links to official Free Credit Reports, etc.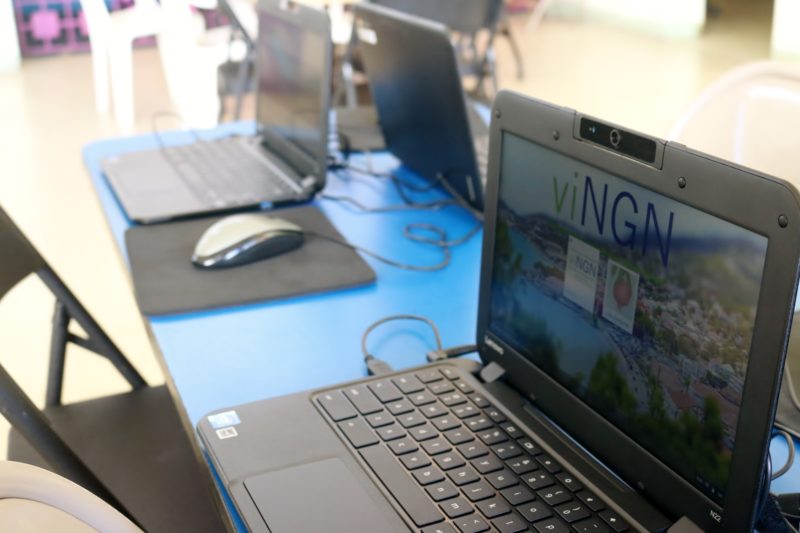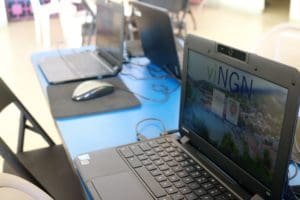 viNGN is not an Internet Service Provider (ISP), but it does partner with local ISPs to provide faster, more economical and reliable speeds to business and residential customers. The viNGN is a "Middle Mile" provider, an Internet "backbone" that connects the U. S. Virgin Islands to the world.
Primarily funded by federal grants with local matching funds, viNGN is a public corporation – a wholly owned subsidiary of the V.I. Public Finance Authority that now generates its own revenues.
To be notified of upcoming technology learning opportunities and PCC Training Events, sign up for PCC
If there are any questions, please contact Anita Davis at 715-8581, ext. 2244 or e-mail adavis@vingn.com.