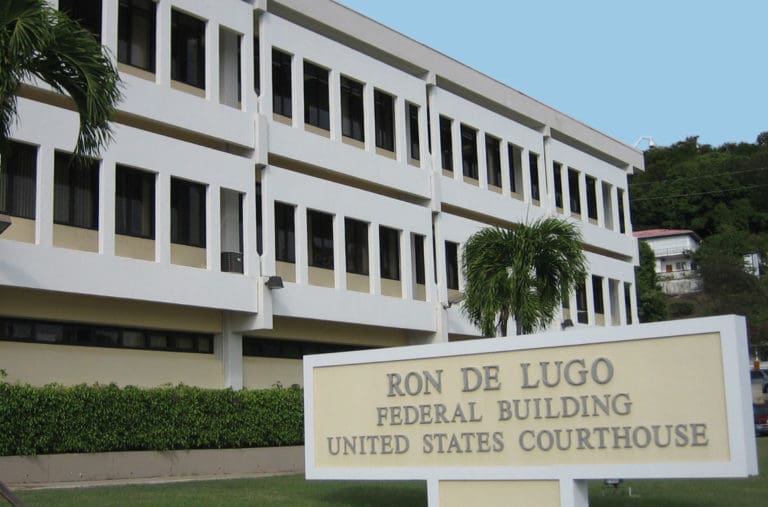 A government contractor teaching computer skills for the Department of Labor has been indicted by a grand jury for alien smuggling and identification fraud.
Dean Batiste arrived in the courtroom of U.S. Magistrate Ruth Miller on Wednesday, having been arrested earlier in the day by an agent of the Department of Homeland Security and Customs and Border Protection.
Miller presided over the initial court appearance. She explained the two separate indictments pending against Baptiste, bringing in and harboring illegal aliens for profit and transferring false identification documents.
An arraignment hearing was set for 9 a.m., July 26.
Court documents did not reveal the indictment charging alien smuggling by late Wednesday. Details coming from the first grand jury indictment, however, were. Baptiste was accused of depositing a fraudulent check into his personal account at FirstBank.
Homeland Security Special Agent Michael Kean testified about delivering two arrests warrants to the defendant's home early Wednesday morning.
As she considered conditions of release, the magistrate asked Assistant U.S. Attorney Everard Potter if the defendant had a prior criminal record.
"Yes, your honor," the prosecutor said. About 20 years ago, the charge – wire fraud – was similar to what Baptiste faced on Wednesday.
But Miller told Baptiste he could go free, pending further court action, on $10,000 unsecured bond for each charge. The magistrate decided to grant the release after the defendant described his work day. Working in the day as a computer specialist, Baptists said he works with students in the afternoon. After that Baptiste said he moves on to the program sponsored by Labor.
Currently the program has no students.
If convicted on the charges the defendant faces a maximum sentence of 20 years in prison.