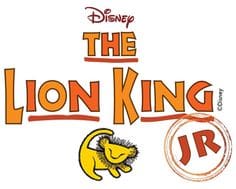 Members of the Pistarckle Theater's Musical Theater Summer Camp will present performances of "Disney's The Lion King JR" from Tuesday, July 25 through Sunday, July 30. The July 25th – 28th performances will be staged at 10 a.m. for area camps. There will also be performances scheduled for 7 p.m., Friday, July 28 and Saturday, July 29, and for 2 p.m., Sunday, July 30. Pistarckle Theater is located at 4126 Anna's Retreat, Tillett Gardens.
Tickets cost $10 per child or $15 per adult. To purchase them directly online or for more information, go to www.pistarckletheater.com or call 775-7877.
The 60-minute musical, designed for middle-school aged performers, is based on the Broadway production directed by Julie Taymor and the 1994 Disney film. The youthful cast features 33 students, led by camp director Lauren Brody-Clarke, musical director Mary Christensen and choreographer Marie Paul. According to Nikki Emerich, Pistarckle founder and artistic producer, "Our youth adaptation of the popular Broadway show is sure to enchant and entertain all ages."
"The Lion King JR" tells the story of the epic adventures of a curious cub named Simba as he struggles to accept the responsibilities of adulthood and his destiny as king. Along the way, the young lion encounters a colorful cast of characters including spunky lioness Nala, charismatic meerkat Timon, and loveable warthog Pumbaa.
To claim his rightful place on the throne and save his beloved Pridelands, Simba must find his inner strength and confront his wicked Uncle Scar. The play features classic songs from the 1994 film such as "Hakuna Matata" and the Academy Award®-winning "Can You Feel the Love Tonight" as well as additional songs penned for the Broadway production.
Those supporting the Youth Camp Scholarship Program this year include: American Yacht Harbor, Artistic Jewelers, Barefoot Buddha Boutique, Bolongo Bay Beach Resort, Boss Underwater Adventure, Bluebeard's Cardow Jewelers, Castle Resort, Christy Mitchell Esthetician, Community Foundation of the VI, Cruise Ship Excursions, Dan Crim, Dr. Eleanor R. Blyden, DLD Laundry, FirstBank, JH Capital VI, Inc., Mickey Mania, Margaritaville, Off The Grid Restaurant, Parasail Virgin Islands, Paint Depot, Payless Shoes, ReUse Emporium, Rotary St. Thomas II, Rum Island Pub, Side Street Pub, St. Thomas Health Care Management, Inc., The Daily News, The Green Iguana, The Ritz-Carlton, The VI Lottery, VI Housing Finance Authority, Up Island Island Ice Cream, Virgin Islands Council on the Arts, The Shops at Yacht Haven Grande, Tillett Gardens, Viya, and West Indies Company.