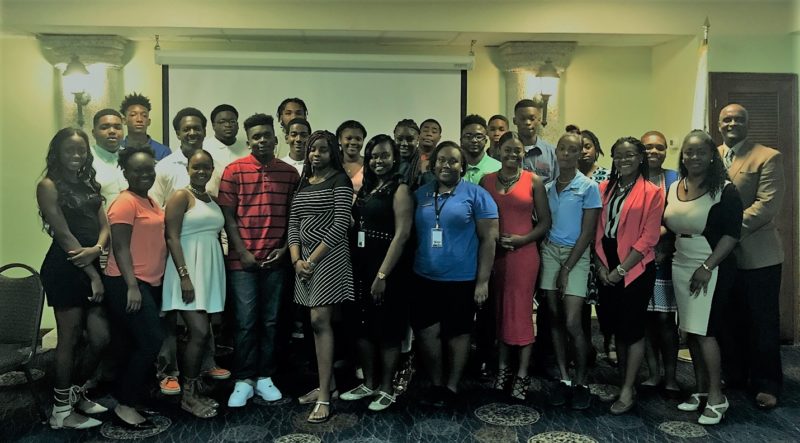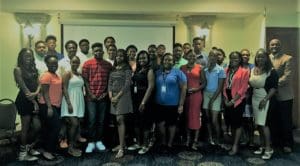 The USVI Hotel and Tourism Association (USVIHTA) recognized 35 students for their dedication to tourism and hospitality during a ceremony and luncheon marking the close of the association's summer employment program on July 28 at Windward Passage Hotel.
"This year's program yielded great opportunities for many students," said Nicole Friday, USVIHTA manager. "The six weeks flew by fast, but I truly believe it made an impact on those students who invested their all in it."
Students were employed with several USVIHTA members and partners who offered to host the students and teach them the valuable skills required to be a part of the territory's most important industries. Students who participate learn about careers offered in the community and their role in supporting the local economy. Additionally, students learn skills to help them succeed once they enter the workforce.
USVIHTA thanks the host members: Bolongo Bay Beach Resort, Caneel Bay Resort, Coral World Ocean Park, Emerald Beach Resort, Frenchman's Reef & Morning Star Marriott Beach Resort, Gallows Point Resort, Lindbergh Bay Hotel and Villas, Sugar Bay Resort & Spa, the Ritz-Carlton, St. Thomas and the Westin St. John Resort & Villas.
It also thanks program partners, which include the West Indian Company Limited, the USVI Department of Labor and participating senators of the 32nd Legislature: Sen. Marvin Blyden, Sen. Dwayne DeGraff, Sen. Jean Forde, Sen. Janette Millin-Young and Senator-At-Large Brian Smith.