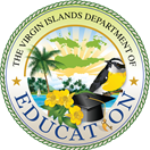 The Virgin Islands Department of Education's State Office of Curriculum and Instruction advises the public of the rules and regulations regarding home instruction in the U.S. Virgin Islands. V.I. law and the Board of Education's Home Education Policy was amended on April 2, 2016.
According to documents:
Parents have the right to teach their children at home under the rules and regulations prescribed by the Board of Education.
Annually, a Notice of Intent must be filed with the Department of Education stating the parent's intention to instruct his/her child at home.
Written permission (through the Notice of Intent) must be granted by the Commissioner of Education for such children to remain out of school for this purpose.
Students receiving home instruction must receive a minimum of 1,080 hours of instruction each year.
Parents must maintain a portfolio—a collection of student work samples in each subject area showing academic growth over the school year—for each year of home instruction.
Children receiving instruction at home may be examined by the Commissioner of Education or an authorized representative.
For registration or more information, contact the State Office of Curriculum and Instruction at 778-1095, ext. 7091.