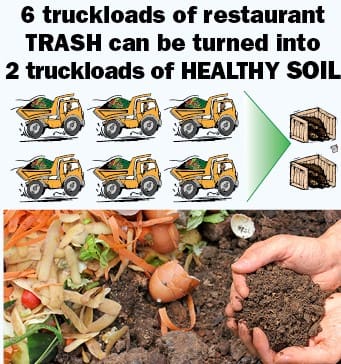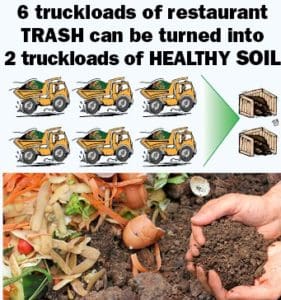 Five restaurants in Coral Bay have joined forces with the Coral Bay Community Council (CBCC) to demonstrate that there are practical alternatives to single-use plastic and Styrofoam. On Tuesday, Aug. 15, Indigo Grill, Aqua Bistro, The Thirsty Donkey, Shipwreck and Pizzabar-in-Paradise – all restaurants in Coral Bay — are going to go "plastic free" for one day, using only reusable/washable items or compostable single-use items, like take out boxes, plates, eating utensils and cups.
Dr. Dave Minner, who leads the Earth Program at Gifft Hill School, will take the compostable restaurant waste and turn it into compost to use in the school's Earth Program gardens. Essentially, they will be taking restaurant waste and growing fresh fruits and vegetables.
The Compostable Day Campaign is part of the CBCC's solid waste reduction outreach efforts, which include the "Compost It" ad campaign in the VI Daily News and on local Facebook pages.
"Single use plastic is an enormous problem in the V.I. and constitute a large percentage of restaurant waste, and we want to show the possibilities of using a different material, one that is compostable, and has the ability of being turned from waste to food," said Scott Eanes, CBCC's environmental programs associate and organizer of the campaign.
"The great news is that as a whole the Coral Bay restaurant community is ahead of the curve in terms of waste. Indigo Grill reuses almost everything, The Thirsty Donkey uses only compostable materials and no plastic straws, Shipwreck's only plastic is straws, and they compost all their food waste, and Pizzabar in Paradise uses paper plates and no straws whatsoever; so, we aren't that far off from our goals. The restaurant community of Coral Bay wants to keep their community clean. The change is happening."
The goal of the Compostable Day is to spur other restaurants into action and change their inventory to more island environmental friendly material. All the materials used in the campaign were purchased from and are available to restaurants through Caribbean Food Packaging on St. Thomas. Other vendors also have similar choices if business owners ask.
"The more restaurants want environmentally friendly materials, from paper straws to compostable cups, the more the suppliers will order them, and the more they are ordered, the more the price for these items will drop. It's simple supply and demand, and soon, no more single use plastics in the Virgin Islands, and wouldn't that be beautiful?" said Eanes.
The Compostable Day campaign is part CBCC's continued solid waste management outreach and is funded by a grant from the U.S.D.A.
For more information, contact the Coral Bay Community Council office at 776-2099.