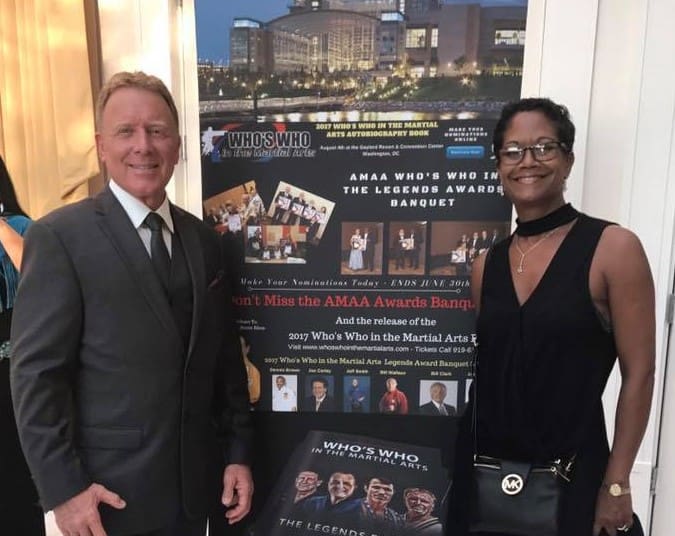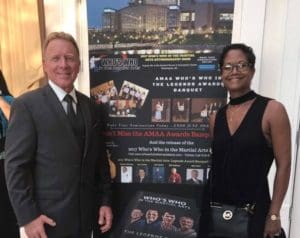 In Washington, D.C., Durham's Jessie Bowen, director of the American Martial Arts Alliance (AMAA), recently announced the release of the 2017 Edition of "Who's Who in the Martial Arts," which is an autobiography focusing on more than 250 martial artists considered legends in the art and sport, spanning the past 60 years.
Over 800 nominations of martial arts experts were received to be inducted into the AMAA Who's Who Legends Hall of Fame. Grandmaster Jerry Otto was one of 250 who were selected for this honor.
The event is a tribute to legendary Grandmaster Jhoon Rhee, who is considered to be the Father of American Taekwondo and the Professional Kickboxing Association for his contribution to kickboxing and sport karate.
The launch for the book will be held in Maryland. The Who's Who Legends Weekend is hosted by Grandmaster Bowen and the AMAA with more than 200 regional dignitaries and international martial arts celebrities with special guest World Champion Jeff Smith, Dennis Brown, Joe Corley, Bill Clark and Taekwondo Olympic gold medalist Arlene Limas.
"Many great martial artists have lost the chance to tell their life story," Jesse Bowen said. "We are dedicated to preserving and sharing their extraordinary journeys with the world through 'Who's Who in the Martial Arts.' This publication serves as a history book for today's martial artists. It is an essential guide for learning the history of our martial arts pioneers who have paved the way for today's martial artists. The book includes more than 250 martial artists sharing their personal trials and accomplishments, dedication, hard work and insights."
Grand Master Jerry Otto lives on St. Thomas, U.S. Virgin Islands with wife Celine Otto. In addition to his many martial arts accomplishments, Otto is also the recipient of the Professional Karate League Hall of Fame.
Otto's national competition accomplishments during the 80s and 90s earned a new respect for the senior competition division. His remarkable accomplishments also earned him a special distinction: a place in the PKL Blackbelt Hall of Fame. He is the only known undefeated champion in both kata and weapons, in one season, since 1989. In all, he has won six first place national titles in two years.
The Ottos, with son Bryan Otto, recently started teaching martial arts and self-defense at the Antilles School Campus, on St. Thomas. The Shen Dragon has a long history of developing students to their maximum potential. The grandmaster also owned and operated a Karate Dojo on St. Croix during the 1990s.
For more information, contact Jerry Otto at Masterotto@shendragonvi.com or call 642-6842.