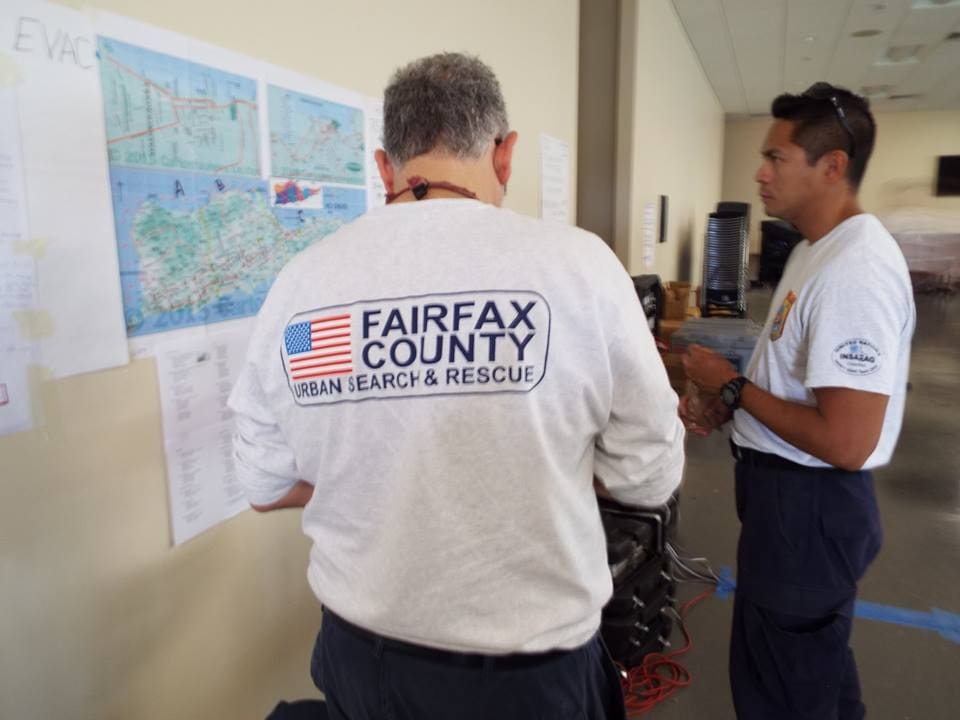 Federal search and rescue teams that spent the past two weeks on St. Thomas and St. John after Hurricane Irma and have arrived on St. Croix and started work in the aftermath of Hurricane Maria, the V.I. National Guard reported Friday afternoon.
In some cases, they will be joined by V.I. National Guard members to understand the communities and how to access them, according to the V.I. National Guard, which reported the teams set up a command post Friday morning at the VING Joint Force Headquarters Drill Hall in Estate Bethlehem, in the center of St. Croix.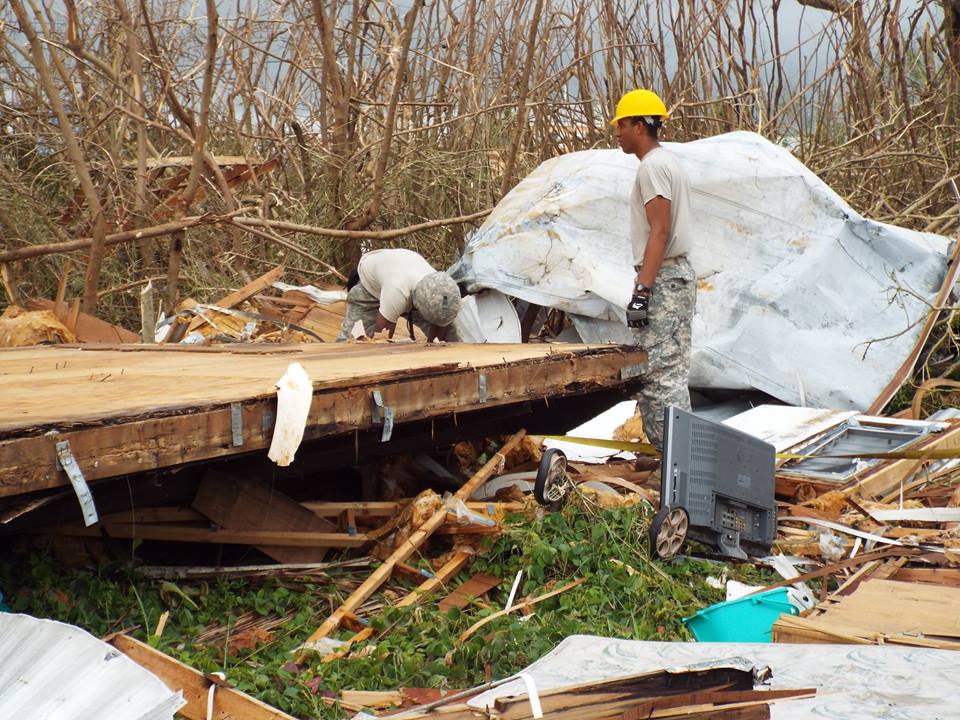 They are a humanitarian rescue team consisting of 29 members of the Virginia Task Force One; a four-person incident support team and a six-person force protection team from the Division Of Forestry.
Each team has a K9 canine member to help with searching. They are Kimber, Ivan and Jewels.
V.I. National Guardsmen spent Thursday, the day after the storm, clearing roads and manning traffic routes around St. Croix. After the mission, the tired and wet soldiers helped a fellow soldier who lost two homes; his and that of his grandmother. They were neighbors in the Castle Burke neighborhood The storm toppled, destroyed, and left their belongings scattered around the area.