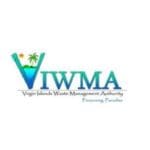 The Virgin Islands Waste Management Authority (VIWMA) advises the St. John Community that effective immediately the Sussanaberg Transfer Station will no longer be accepting waste from haulers because the site is being utilized for the management of debris from Hurricanes Irma and Maria. Haulers are defined as individuals operating a business for profit whose vehicle/hauling body transports five yards or more of waste material. Haulers will now be required to transport their waste to the Bovoni Landfill.
Haulers who are found using the residential bin sites around the island to illegally dump waste will be fined. Fines may include the following; 1,000 hours of community service, 180 days imprisonment or a maximum fine of $1,000.
Please contact the Communications Management Division for more information at 715-9188 or via email at communications@viwma.org.