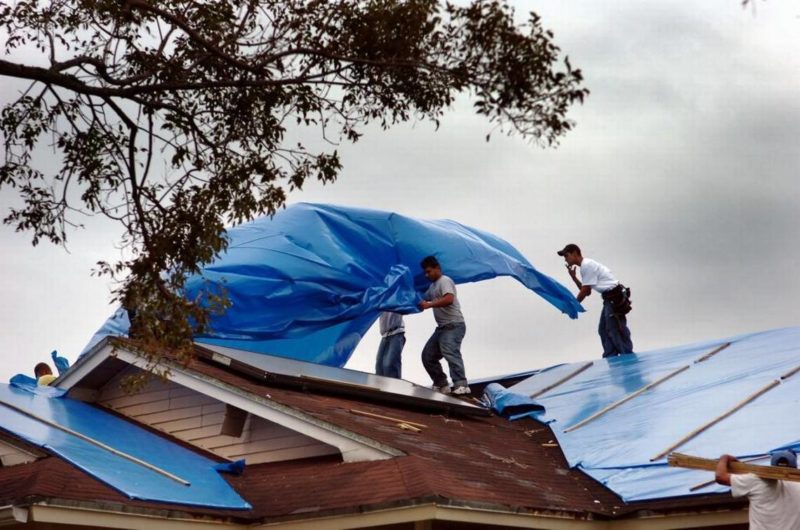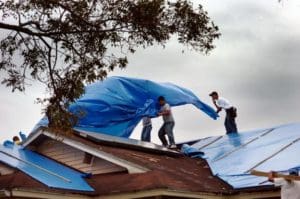 The V.I. Emergency Operations Center (EOC) encourages residents with roof damage to register for the Operation Blue Roof program to determine eligibility. Operation Blue Roof, which assists eligible homeowners with temporary roof repairs, is a program the Federal Emergency Management Agency (FEMA) tasks the U.S. Army Corps of Engineers (USACE) to implement. It is currently available at no cost to eligible primary homeowners in the U.S. Virgin Islands.
Eligible Virgin Islands homeowners who sustained roof damage from Hurricane Irma and Hurricane Maria may apply. Residents must complete the Right of Entry (ROE) form that allows government employees and contractors on to their property to assess damage and install a temporary covering.
Free assistance with completing the ROE form and registration can be completed seven days a week, unless otherwise stated, at the following locations throughout the territory. In addition, USACE Quality Assurance teams, wearing red USACE shirts, are currently conducting assessments throughout various neighborhoods. If people see the staff in their neighborhood, please inquire about the program and the eligibility of your roof.
St. Croix – Noon to 4 p.m., daily
Sunshine Mall, K-Mart
Department of Public Works, Anna's Hope
St. Thomas – 9 a.m. to 4 p.m., daily
Bordeaux Basketball Court
New H. Company Fire Station at Barbell Plaza
Department of Public Works Locations
St. John – 9 a.m. to 4 p.m., daily
Coral Bay Fire Station
Department of Public Works, Anna's Hope