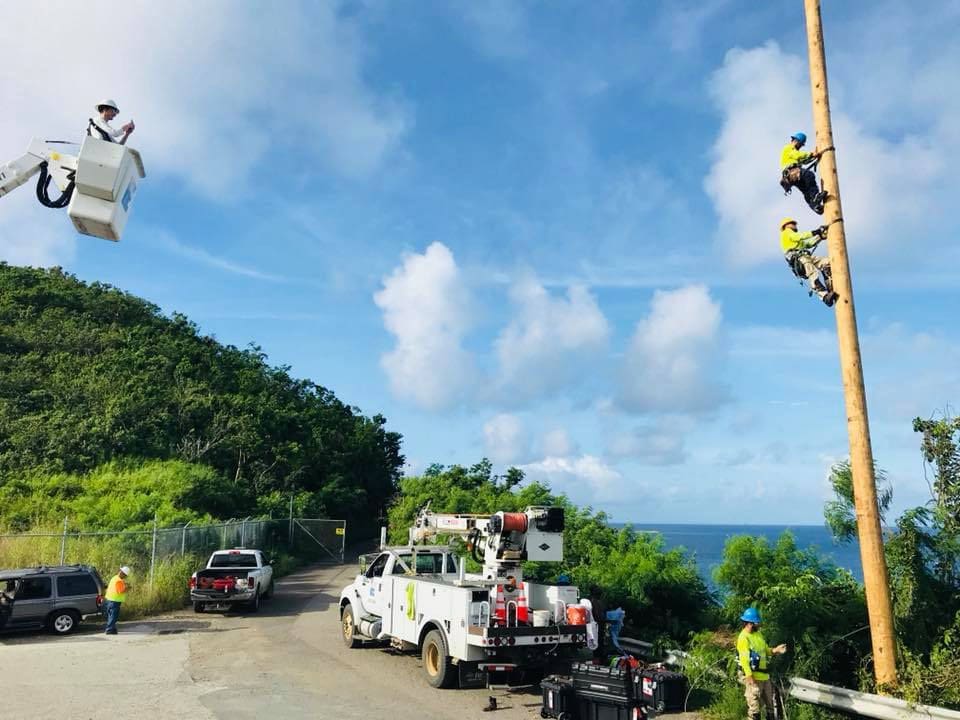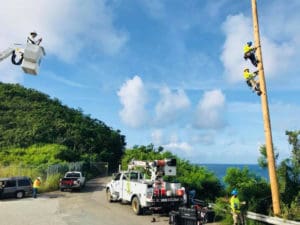 With the influx of first responders and stateside linemen into the territory post-hurricanes, a small group of residents banded together to create a singular "thank you" gift that is now available for pre-order online.
The USVI Hurricane Heroes calendar features local and off-island groups that have worked over the past three months to put the territory back together after Hurricanes Irma and Maria hit in September. It started out as a social media push on the Facebook page of the group "What's Going on St. Thomas."
Co-creator Chrystie Payne said Tuesday she took on the project to not only recognize those efforts, but to raise more funds for V.I. relief.
"With everyone working so hard to clean up and restore the islands, a lot of people on social media said someone should do a calendar to honor them," Payne explained. "A lot of my friends actually tagged me, so I decided, with the help of a couple of friends, it would be a fun project to take on with a lot of benefits. We get to say thank you and raise more funds to make our islands even better."
Featured in the calendar are workers from the V.I. Water and Power Authority, Fire Service, St. John Rescue, three different groups of mainland linemen and others. Proceeds from the calendar will be donated to local charities, Payne said. Once the group gets an idea of how much is raised, it can decide how the money will be divided.
At this point, 1,000 copies of the calendar have been ordered and Payne is pushing for online pre-orders so that the calendars can come in time for the holidays. Right now, it's anticipated the first set will sell out, but additional copies will be ordered. In two to three weeks, she said the calendar also should be found in local stores, she said. With the calendar running for 13 months – through January 2019 – there's still time for residents to buy, she said.
"It's been great to give the workers the attention and gratitude," Payne added. "We started off wanting to let the community know how thankful we are, but we are also hoping to raise a decent amount of funds to give back to the community."
Local talent was also engaged in the production process. Payne said her group worked with V.I. photographer and Antilles School graduate Rebecca Howe of Mermaid Rebecca Ruth Photography and Mango Media for the graphic design.
Calendars can be ordered at packagesfromparadise.com and cost $15.