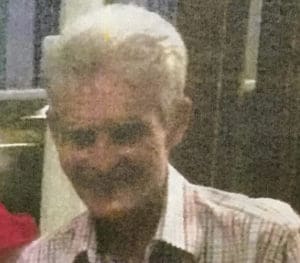 The V.I. Police Department is searching for 70-year-old Mark Moroney, who has been missing since Sunday evening.
According to police, Moroney left his residence around 8 p.m. to go outside to his retrieve a flashlight from his vehicle during a Sunday night power outage in Chocolate Hole.
That was the last time he has been seen, police said.
Moroney has white silver hair, a slim build, is about 5 feet 9 inches tall. He was last seen wearing khaki slacks and a blue polo shirt. He has a British accent.