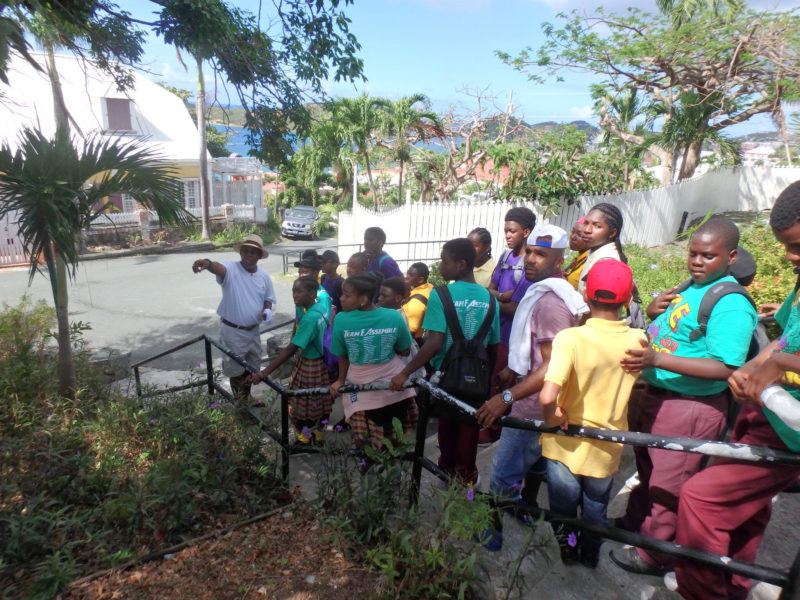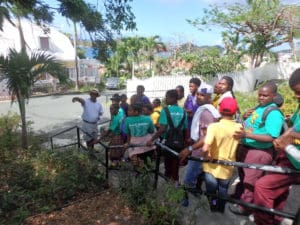 Students from Bertha C. Boschulte Middle School spent a rece3nt morning studying the historical landmarks around Government Hill on St. Thomas.
Led by Felipe Ayala, board member of the St. Thomas Historical Trust, the student learned the history of various buildings as they focused on the science of mapping.
Using seven hand-held GPS systems, the students participating in the project were selected based on their attentiveness and precision in the classroom. Science teacher Robelto Harrigan said the selection process for the project came from the leadership at BCB.
School Principal Carver Farrow, science department chair Charisma Chesterfield, and math teacher Donnia Meyers all played leadership roles at last week's tour.
Meyers joined the group led by Ayala. Parents Brian Hunt and Francisco Bonellie supervised and distributed iced water bottles.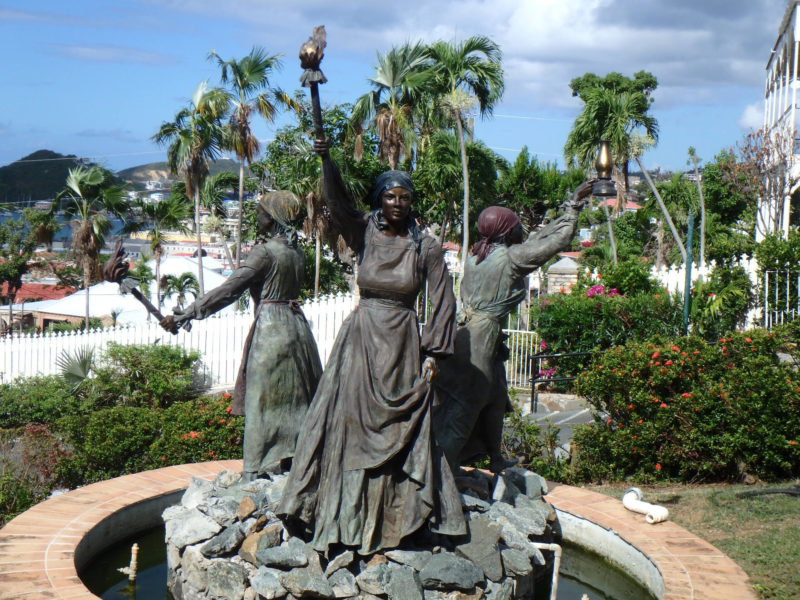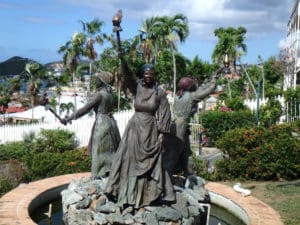 "The most important thing is to expose children to technology they can make a career of," Harrigan said." If I get one land surveyor it will be a success."
Harrigan said his work as a young man for a St. Thomas surveyor led directly to his becoming a science teacher.
"This program requires the students use science, social studies, math, and English."
Harrigan would like to see "a coordinated effort to train children to map streets. No need to import talent. We have talent."
Commercial ventures such as Google Earth use data like those collected by the students today, which included video and audio records of the historical sites.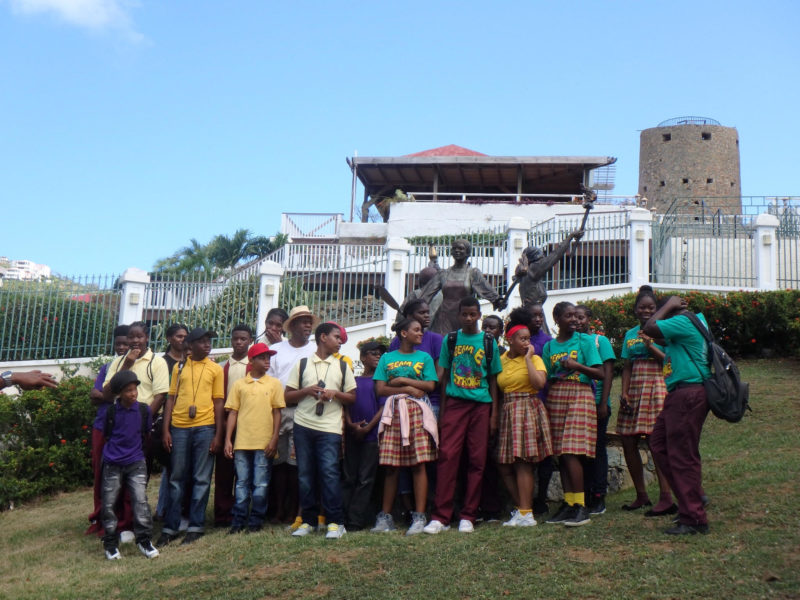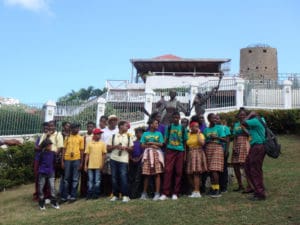 The students spent time admiring the statue of the Three Queens, found just below Skytsborg (Blackbeard's Castle). Ayala was instrumental in the creation of the monument, which commemorates the labor revolt on St. Croix. He explained the revolt, which resulted in more than one hundred dead and large portions of St. Croix burned, was the result of the Danish King not following through with promised labor reforms.
The students also toured the Alvarado de Lugo post office and took note of the mural on the east wall painted by Steve Dohanos in 1941. Prominent in the artwork is the longitude and latitude of St. Thomas: 18° 20′ 64°5.