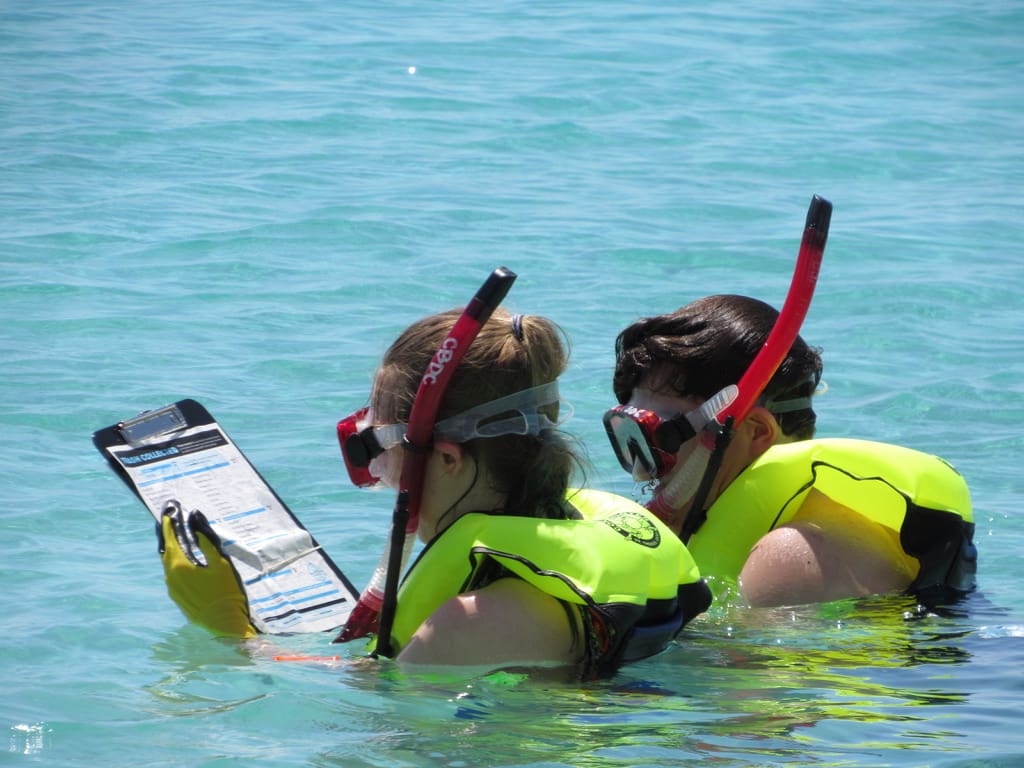 One recent day in Paradise, while hundreds of their traveling companions were sunning on the sand or stalking bargains at Main Street shops, a group of about 25 cruise ship passengers were having the time of their lives pulling storm debris out of Brewers Bay and off its beach and logging the types of items they found.
After three hours of that fun, they were divided up into three groups and really got down to business. Some waded or swam and measured seedlings in the mangroves; some assembled "coral trees" consisting of coral attached to PVC pipes; others dove down in relatively shallow water to reattach buoys that were torn off moorings by the 2017 hurricanes.
So-called "citizen science" is a well-established part of the program at VI-EPSCoR, the Experimental Program to Stimulate Competitive Research at the University of the Virgin Islands, which promotes ecological research and awareness.
But this was a new wrinkle. These volunteers were not drawn from local schools or organizations, but from the ranks of visitors. It represented a growing trend – voluntourism.
"They were great," said Imani Daniel, the community engagement specialist for EPSCoR. "I think they put out eight buoys."
The buoys are needed as markers when EPSCoR conducts things such as turtle counts, she explained. The coral trees will be planted in deep waters by certified divers, as part of a reforestation project.
The Brewers Bay experience was just one of several tourist volunteer projects that the V.I. Tourism Department has help facilitate in recent months.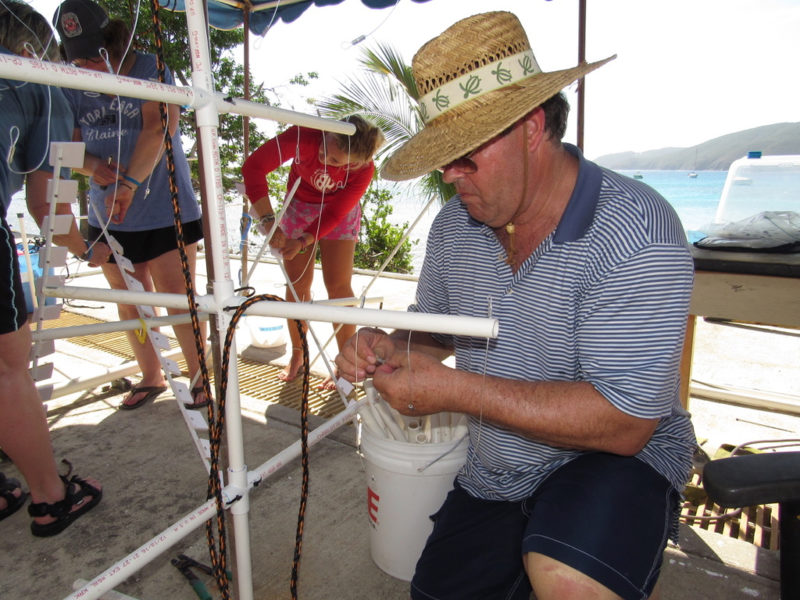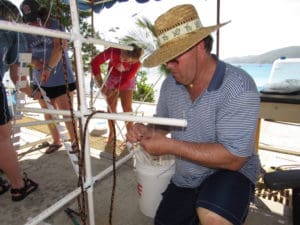 Desiree Wilkes, who is coordinating those efforts for Tourism, said the government's promotion of voluntourism "started after the hurricanes."
Hurricanes Irma and Maria devastated the islands and essentially collapsed the traditional tourism industry, at least for many months.
The government push is not the territory's first venture into the market. At least one private sector company, Island Meetings and Incentives, has been offering opportunities for tourists to "give back" to the V.I. community for years. IMI president Judy Nagelberg said she hosted her first group of volunteering tourists in 2001 and is still putting visitors together with local organizations that can use help.
"I'm very passionate about it," Nagelberg said. "I love it. It's a win-win situation."
Tourism's program is not meant to replace private groups, Wilkes said.
In fact, according to a recent New York Times article, it's part of a trend that has been sweeping the Caribbean in the wake of the storms, with volunteers participating in clean-up and rebuilding efforts on many islands.
Wilkes said the government's program encompasses three types of projects: educational, environmental and entrepreneurial. So far, much of the educational focus has been on promoting literacy and restoring agricultural projects, including student gardens, at public schools.
Opportunities are basically unlimited. In February, 16 geography teachers from Denmark participated in a history and cultural exchange at Ulla Muller School. The visitors told the students about Denmark and the students presented their own prepared program on the Virgin Islands.
Another venture involved Phantom Travel, a subsidiary of Carnival, which collected and donated 2,000 health-related items, Wilkes said. Some 110 volunteers helped in their distribution. Volunteers also were hands-on at the Boys and Girls Club, painting, cleaning and repairing furniture.
Wilkes said she's noticed increased interest since the Times article appeared.
"My in-box is always full," she said.
Non-profit groups interested in participating, can contact her at dwilkes@usvitourism.vi.